YP Summit 2024
The WEF/AWWA Young Professionals (YP) Summit is the premier water and wastewater industry workshop for young professionals. Join other young leaders by exploring your role in water and discussing how you can best serve the water sector at large.
This is a skills development workshop that provides supplemental training and networking opportunities to emerging leaders and students in the water sector.
All students and young professionals in water-related roles are encouraged to join.
Registration is required.

2022 YP Summit participants in Orlando, Florida, February 21st, 2022.
Registration Housing Program Sponsors EVENT SCHEDULE Pre-Summit Activity YP WORKSHOP DAY AGENDA-YP SUMMIT JUSTIFICATION LETTER
YP Utility Scholarships Save the Date SPEAKERS
SPONSORSHIP OPPORTUNITIES Volunteer
Registration
Registration for the WEF/AWWA YP Summit 2024 is now open!
2024 WEF/AWWA YP Summit Conference Fees
Use Promocode: YPSUM24
REGISTRATION TYPE
CONFERENCE PACKAGE TYPE
MEMBER EARLY BIRD: By 01/12/24
NON-MEMBER EARLY BIRD: BY 01/12/24
MEMBER STANDARD On or After 01/13/24
NON-MEMBER STANDARD On or After 01/13/24

YOUNG PROFESSIONAL:

YP SUMMIT + FULL CONFERENCE

YP Summit: Full Conference
$235.00
$295.00
$235.00

$295.00

STUDENT:

YP SUMMIT + FULL CONFERENCE

YP Summit: Full Conference
$0.00
$200.00**
$0.00
$200.00**

STUDENT:

YP SUMMIT ONLY

YP Summit Only
$0.00
$180.00**
$0.00

$180.00**

YOUNG PROFESSIONAL:

YP SUMMIT ONLY

YP Summit Only
$145.00
$200.00
$145.00
$200.00
*You must be an active WEF or AWWA Member to qualify for these rates. Join or renew today.
**Student nonmember: To qualify for the Student Non-Member rate, you must provide proof of enrollment in a minimum of six (6) credit hours at an accredited college or university and provide written documentation on school letterhead, verifying your student status.
This conference is jointly hosted by the Water Environment Federation and American Water Works Association with cooperation from the Pacific Northwest Clean Water Association.
To Register, follow these steps:
Look up your WEF Account entering your Last Name and Email.
WEF Members, look up your WEF Account by entering your Last Name and Email.
AWWA Members and others who do not have a WEF account, choose "Continue as Not a Member."
AWWA Members will be prompted to enter your AWWA member information later to receive your member discount.
Enter the YP Promo code to receive the YP Rates
For step-by-step instructions on the registration process, view the registration tutorial pdf.
Payment
Online registration payments are by credit card only (Visa, Mastercard, or American Express).
Cancellation and Substitution
A written request for cancellation/refund must be submitted by January 26, 2024. WEF will charge a 25% cancellation fee and refund 75%. No refunds will be issued for cancellations requested after January 26, 2024. Rather than canceling, consider sending a substitute. An organization may submit a request to substitute one person for another in writing by January 26, 2024.
Important Note
All attendees must have a unique email address registered. If you are registering for someone else, please enter their email address.
Policies, Terms, and Conditions
Questions? Please contact: Registration@wef.org
Housing
2024 Summit Headquarters Hotel:
Hyatt Regency Portland at the Oregon Convention Center
375 NE Holladay Street | Portland, OR 97232

Conference Rate: $179.00/night + 16.0% occupancy tax (tax subject to change)

Conference Rate Deadline: January 12, 2024
Hotel rooms at the conference rate are not guaranteed. They will be offered until they either sell out or until the January 12, 2024, deadline (whichever occurs first).

Reserve Online

Call to Reserve: +1 888-591-1234 Reference group code G-WUMC
Hyatt Hotels & Resorts is directly accepting and managing reservations at the Hyatt Regency Portland for The Utility Management Conference 2024 and the Young Professionals Summit 2024. WEF is not partnering with a third-party travel agency or hotel management company to make reservations on behalf of participants. Be suspicious of any third-party agency that contacts you regarding hotel reservations for these events. Concerned? Send WEF a message.
Program
"Taking Care of Business"
Our water workforce is diverse and mighty. Join us for the 2024 WEF/AWWA Young Professionals Summit as we delve into this year's theme – "Taking Care of Business" – with interactive discussions and activities focusing on cross-industry collaboration, workforce development, and utility management. Check out our program and speakers (COMING SOON) to learn more! 
Sponsors
PLATINUM: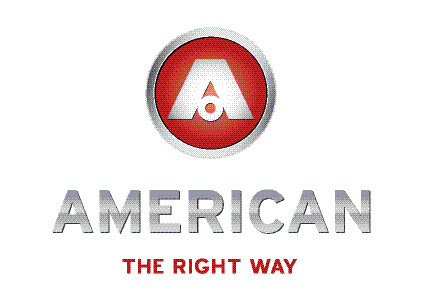 GOLD:



SILVER: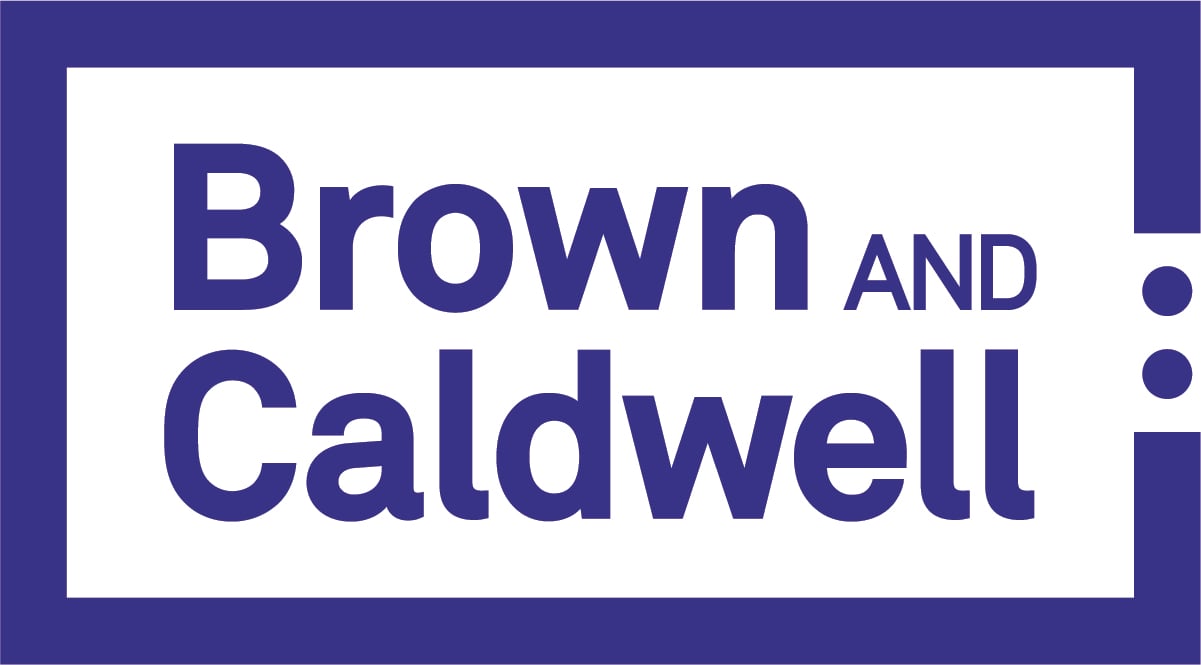 PROFESSIONAL HEADSHOTS SPONSORED BY:

Event Schedule
Coming Soon.
Pre-Summit Activity
Coming into town early? Join us for a free group event—space is limited! Details are still being ironed out, but we are planning a local adventure that will help us understand the water environment of our host community in a very special way.

Interested? Fill out this form and we will send you more details at the beginning of December--if not sooner!

Date: Sunday, February 11, 2024
Time: TBD
Location: TBD
YP Workshop Day
WEF Emerging Young Professional Leaders Workshop (EYPL)
The WEF EYPL Workshop brings students and young professionals of all backgrounds together around an engaging, relevant industry topic. We make an effort to focus on non-traditional topics that promote professional development and strengthen leadership skills. Join us on Monday, February 12, 2024 for this creative, "Navigating the New Workforce" workshop. Your ticket is free with your registration for the YP Summit – and includes lunch!
AWWA YP Leader Training
Join us for AWWA's YP Leader Training! This training is geared towards all students and young professionals in the water industry who are interested in learning more about AWWA, professional growth, and networking with industry leaders. Students and YPs will have the opportunity to meet AWWA leadership and fellow YP leaders, cultivate leadership skills, and have discussions with peers about the issues we face in the water industry. This event will be held on February 12, 2024, and is free for AWWA members.
Agenda-YP Summit
YP Summit Agenda – February 13, 2024 (Program Details Coming Soon!)
Time
Topic
Speakers(s)

7:30 – 8:00 AM (30 Minutes)
Morning Coffee & Networking
(with a Group Activity)
YP Summit Leadership
8:00 – 8:15 AM (15 minutes)
Welcome Remarks
YP Summit Leadership
8:15 – 8:45 AM (30 minutes)
Session 1 - Developing a Positive Mindset for Collaboration
Rosemary Smud (Carollo)
8:45 – 9:15 AM (30 minutes)
Session 2 - AWWA/WEF Leadership Remarks
AWWA/WEF Leadership
9:15 – 9:45 AM (30 minutes)
Session 3 - Water Research Foundation Spotlight
Jori Nelson (WRF)
9:45 – 10:00 AM (15 minutes)
break
--
10:00 AM – 10:30 AM (30 minutes)
Session 4 - Workforce Development, Part A
(Overview)
Donna Mancuso (Suffolk County Water Authority)
10:30 AM – 11:00 AM (30 minutes)
Session 4 - Workforce Development, Part B
(Group Activity)
YP Summit Leadership
11:00 AM – 11:30 AM (30 minutes)
Session 4 - Workforce Development, Part C
(Closing Your Own Gap)
Amy Dammarall (HDR)
11:30 AM – 12:00 PM (30 minutes
Session 4 - Workforce Development, Part D
(The Role of Operations Challenge in Workforce Development)
Jeff Sober (Garver)
12:00 – 1:00 PM (60 minutes)
Lunch
--
1:00 – 2:00 PM (60 minutes)
Platinum Sponsor Spotlights
YP Summit Leadership
2:00 – 2:15 PM (15 minutes)
Break
--
2:15 – 2:20 PM (5 minutes)
Data 2B
--
2:20 – 3:50 PM (90 minutes)
Session 5 - Utility Management Panel
(How do utilities balance infrastructure needs and capital planning with affordability and equity?)
Erich Pacheco (Portland Water Bureau)
Cathy Bailey (Cincinatti WaterWorks)
Steve Walden (Steve Walden Consulting)
Ted Henifin (Retired, Jackson, MS)
3:50 – 4:10 PM (20 minutes)
Group Activity
YP Summit Leadership
4:10 – 4:30 PM (20 minutes)
Closing Remarks and Recognition
YP Summit Leadership
4:30 PM
Group Photo
--
5:30 – 7:00 PM
Networking Reception
--
Justification Letter
How To Sell Attendance To Your Boss
We know it can be a challenge to get funding to attend a conference. Here's how to pitch the benefits of attending the YP Summit to your supervisor.
YP Summit attendees will learn about emerging issues in our industry and connect with a diverse group of water industry peers. The program is intended to challenge attendees to think critically about our industry (present and future) and to establish lasting connections with peers. Where else can you find so many professionals facing the same issues as your organization and learn how others are addressing those challenges? Are there solutions you're not aware of?
The Justification Letter has several tips to guide you in your request for approval to attend YP Summit.
Download the Justification Letter
YP Utility Scholarships
The YP Summit Planning team is offering extra support to make attending the Summit easier and more affordable for utility/operator YP attendees! WEF and AWWA Water Equation are providing scholarships to assist with travel, lodging, meals, and registration for ten young water professionals currently employed by any department in a utility. YP members of either or both associations are encouraged to apply. All scholarship details and deadlines are outlined in the application linked below. Please contact WEF Staff, Ama Richardson, or AWWA Staff, Mary Svoboda with any questions you may have.
Save the Date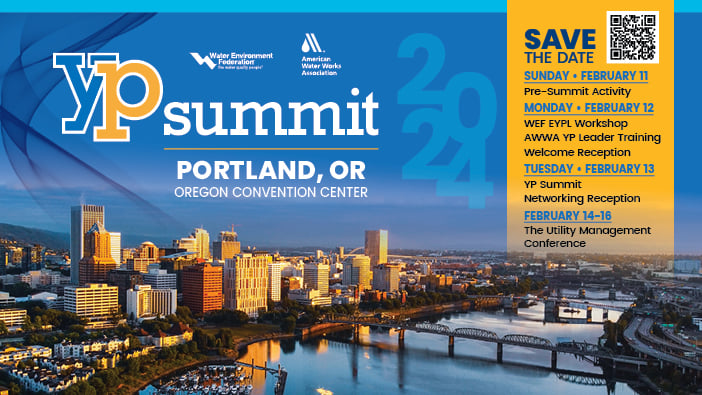 Speakers
Coming soon.
Sponsorship Opportunities
Support the future of water! The Young Professionals Summit offers a variety of sponsorship opportunities to enhance your company's impact and visibility throughout the conference.
Co-hosted by AWWA and WEF, The YP Summit is the premier water and wastewater industry workshop for young professionals.
Show your support for these future industry leaders by taking advantage of the sponsorship opportunities listed below. Being a conference sponsor is a great way to leverage your presence at the conference, increase your brand awareness, and put your organization's name in front of these up and coming YPs!
For more information, contact WEF Staff Ama Richardson.
Volunteer
The WEF/AWWA YP Summit wouldn't be possible without the dedication and hard work of our volunteers.
- Local Host Committee
- Marketing Committee
- Programming Committee
- Sponsorship Committee
If you are interested in volunteering or learning more about YP Summit 2025, please email WEF Staff Ama Richardson.