Write for WE&T
As the flagship publication of WEF, WE&T covers a wide range of water quality and municipal wastewater treatment issues from the design, engineering, and management of domestic water resource recovery facilities to watershed management and wet weather issues as well as utility management and emerging topics that concern the water sector.
WE&T welcomes all submissions.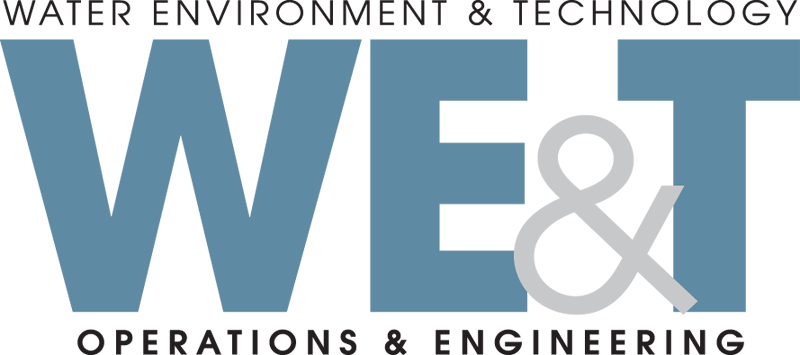 WE&T's annual editorial calendar focuses each issue on a set of four topics. Each issue contains three to six feature articles corresponding to these topics. Additionally, sections such as News, Research Notes, and Waterline examine in-depth topical issues of the day.
Past editorial calendars: 2017, 2018, 2019, 2020, 2021, 2022, 2023
Submit an Idea Article Guidelines Publication Process
WE&T also accepts submissions of press releases for new products and other news within the after sector. See the other submissions guidance for details.
---
Submit an Idea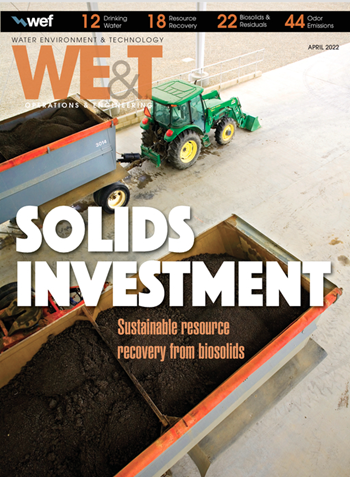 We aim to keep things simple and straightforward for our authors. Authors are highly encouraged to submit an idea rather than a completed manuscript. Ideas can be formal abstracts or outlines or just a few sentences drafted in an email. We encourage authors to reference the editorial calendar for idea due dates.
Here is what we suggest:
In a few hundred words, describe what your article will tell readers.
Who is the specific audience? While we strive to make all articles accessible to all, knowing which specific readers - operators, engineers, regulators, utility managers - are the intended primary audience helps.
Imagine someone just finished reading your completed article. What are the two or three takeaway messages that this reader would share with their coworkers in the breakroom?
Full manuscripts are accepted, too. However, they may require significant editing to fit the WE&T Style.
WE&T does not accept simultaneous submissions or articles that have been previously published.
The WE&T editors review and respond to all submissions - typically within 4 to 6 weeks.
If selected, deadlines and publication dates will be agreed upon by the editors and authors. All authors must sign an author agreement for an article to be published in WE&T.
Since WE&T editors are working on feature articles several months in advance of publication, authors are encouraged to submit their proposals as far in advance of the desired publication issue as possible.
---
Article Writing and Editing Guidelines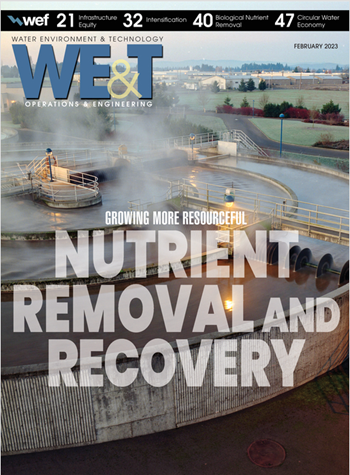 WE&T strives to offer a variety of voices and writing styles in articles. At the same time, we follow some basic guidelines for consistency.
Length
Feature articles typically contain between 1500 and 2600 words. Longer articles will be edited down or published as a multipart series.
Format
Submitted articles should resemble a magazine feature rather than an academic paper.
All articles should have a headline, as well as one or two short introductory paragraphs that hint at (but do not give away) the outcome.
Short subheads should be used to break the article into accessible chunks of information.
The article should have a logical flow from beginning to end, whether it is chronological, spatial, or by order of significance.
Footnotes are not used; any references, which should be kept to a minimum, should be attributed within the text of the article.
Information that is relevant but not central to the story — such as a list of useful resources — should be listed separately in a sidebar.
Content
Articles should be targeted to a specific audience within the water sector as well as be of interest the general water sector audience. Articles should be informational and free from any promotional language. Specific product information should be made generic unless its inclusion is essential for the reader's understanding.
SI units
All WEF technical periodicals use the international system for units of weights and measures. Authors submitting articles that contain English units will be asked to provide conversions.
Brief author bio
Authors should submit biographical information, including title or professional discipline, company name, office location, and company headquarters.
Professional or educational degrees, titles, and certifications are not included in the biographical information.
Artwork
Authors are encouraged to submit artwork, especially original photos, to accompany their articles. Original graphic files (photos, figures, tables, and charts) must be sent separately from text files.
Photos and figures should be
TIFF, JPEG, or EPS format and
high resolution (file sizes should be at least ~1 MB)
Authors submitting photos also should provide caption and photo credit information.
Tables must be in Microsoft Word or Excel format. Charts must be accompanied by original (Excel or Word format) spreadsheet files.
---
Publication Process
Editing ensures that articles are in the best shape for publication. Once your article is accepted, it will be assigned to a WEF editor.
Editing
Articles are edited for clarity, cohesion, substance, and style. WEF follows its own editorial style that dictates grammatical preferences and how words are treated.
For example
Stormwater is one word, not two.
Water resource recovery facility, not wastewater treatment plant, is the preferred term.
While prospective authors are not expected to tailor their submissions to WEF style conventions, all articles are edited to conform to this style before they are published. However, WEF editors recognize that each writer has a unique writing style, and make every effort to preserve that style.
Author review
Author always have the opportunity to review and approve changes. Once an article has been edited, it is sent back to the author for final review. Authors also may be asked to revise their articles or provide additional information.
The final draft is the author's last opportunity for editorial input.
Layout and design
Articles are edited individually, but may require changes once the whole of the magazine is assembled. Therefore, headlines and subheads may be rewritten.
Use of photos and figures may vary.
The final draft authors receive is the editor's best approximation of how the article will appear, but the nature of the production process is that additional small changes may be made. The editor will contact the author if any questions or significant content changes arise during production.
---
Other Submissions
WE&T accepts submissions of press releases for new products and other news within the after sector. These items are published on a space-available basis.
Because of the volume of submissions received, editors cannot guarantee if or when a submission will appear in print or online. Nor can editors track where in the process a particular item may be.
Products
This section presents 50- to 100-word descriptions of a specific product. Photos are included when provided. Send press releases and high-resolution photos to prods@wef.org. New products only. No product literature.
Business
This section provides brief updates on contracts, promotions, new locations, and awards. Photos are encouraged. Send information and photos to biznews@wef.org.
Projects
This section includes 70- to 150-words reports of new and notable projects throughout the water sector. Photos highly encouraged. Send information and high-resolution photos to magazine@wef.org.