Each year Water Week invites water professionals from across the nation to help advance key water policy priorities such as sustained growth in federal infrastructure investment, addressing water affordability, supporting water research & development and advancing sound science-based solutions, and making our critical infrastructure more resilient.
Water Week 2024 will be April 7-13, 2024
2024 Policy Fly-In Date: Tuesday, April 9, 2024
Water Week Reception: Evening of Tuesday, April 9, 2024
Hotel: The Policy Fly-In will take place at the Hilton Washington DC National Mall The Wharf (same as 2022 and 2023)
Water Week 2023
Water Policy Fly-In (apr 25-26) Stormwater Policy Forum (Apr 24)
---
National Stormwater Policy Forum 2023 | April 24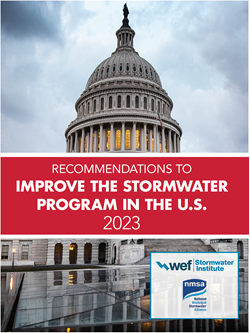 This one-day forum was co-led by the Water Environment Federation and the National Municipal Stormwater Alliance (NMSA) and co-hosted by the National League of Cities and the National Association of Counties. Download the National Stormwater Policy Forum Agenda.
2023 Stormwater Recommendations
---
National Water Policy Fly-In | April 25-26, 2023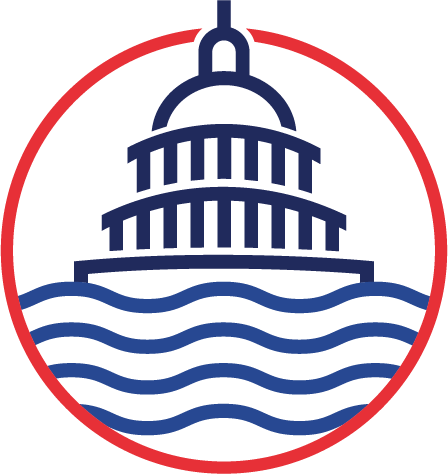 The two-day event will begin on Tuesday afternoon, April 25 where attendees will gather to network and hear from key senior EPA and other government officials. The agenda will continue Wednesday morning, April 26 where prominent Members of Congress will deliver remarks. Wednesday afternoon will be reserved for attendees to meet with legislators on Capitol Hill – which is once again fully open to the public. Finally, attendees will round out the week with friends and colleagues at the 2023 Water Week Reception.
The Fly-In is co-hosted by WEF, the National Association of Clean Water Agencies, the Water Research Foundation, and the WateReuse Association.
---
Infrastructure Infographics
These infographics were created by WEF to be used in communicating the value of water and the importance of investment in infrastructure. They can be used as handouts during discussions and shared on social media.
How to Participate in Water Week
Contact your congressional office: Contact the offices of your members of Congress. Let them know it is Water Week and voice your support for the policy asks. Invite them to visit a water facility or project.


Post to social media: Be active on social media. Use #WaterWeek2023 in your posts. Voice support for funding and policies outlined in the document. Tag your members of Congress. Follow and share posts from WEF on Twitter, Facebook, and Instagram.


Publish an op-ed or blog: Use the policy request document as the basis for an op-ed for the local newspaper or blog for your website. Include local examples of why water is important and why investment is needed.


Join WEF's Water Advocates: It is a grassroots advocacy program that makes it easy for WEF members to engage with their federal elected officials on matters of importance to the water sector. Membership is free and you will raise your profile among your water professional colleagues as a champion for our sector.
If you have any questions about Water Week, please contact Steve Dye at sdye@wef.org.