Eshani Jha of San Jose, Calif. was selected as the winner of the 2021 Stockholm Junior Water Prize, a prestigious international competition for students to present solutions for water challenges.
Jha conducted research on how to remove contaminants from freshwater by replacing active carbon with biochar for use in efficient and less costly water filters.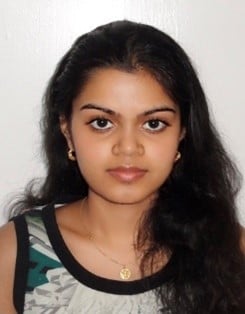 Jha's research, titled "Thiol Functionalized and Manganese Dioxide Doped Biochar for the Removal of Toxic Organic and Inorganic Contaminants from Water," impressed the international judging panel with its global applicability, novel use of affordable and widely available material for filtering water, and its potential for scalability as a viable, impactful product.
"I am honored to receive this prize, particularly with so many excellent contributions from around the world," said Jha. "I hope we can work together in the years to come, for a better water world. We really are the future of water-related science."
Her invention targets certain classes of contaminants, particularly pesticides, emerging contaminants, and heavy metals. She explains that she has enhanced the biochar's ability to act like a sponge for these contaminants.
"I see a multitude of applications for this, and I also see great potential in targeting other contaminants too," Jha said. "My ambition is that this should be a one-stop water filter."
Eshani receives a blue crystal award, a handmade diploma, and a cash prize of $15,000 USD, awarded by the Stockholm International Water Institute and by H.R.H. Crown Princess Victoria of Sweden, patron of the prize. Eshani was sponsored by the California Water Environment and her high school will receive $5,000 USD as part of the recognition.
Eshani now begins her first semester at the University of California at Berkley and looks forward to largescale testing of her patented prototype.
The Stockholm Junior Water Prize has been organized every year since 1997 by the Stockholm International Water Institute. The Water Environment Federation organizes the U.S. Stockholm Junior Water Prize, with the winner moving on to the international competition.
For more information visit: https://www.siwi.org/latest/young-american-researcher-wins-stockholm-junior-water-prize-2021/
Eshani Jha, a 2021 graduate of Lynbrook High School in San Jose, Calif., earned the USA National Stockholm Junior Water Prize for her research project, titled "Thiol Functionalized and Manganese Dioxide Doped Biochar for the Removal of Toxic Organic and Inorganic Contaminants from Water."