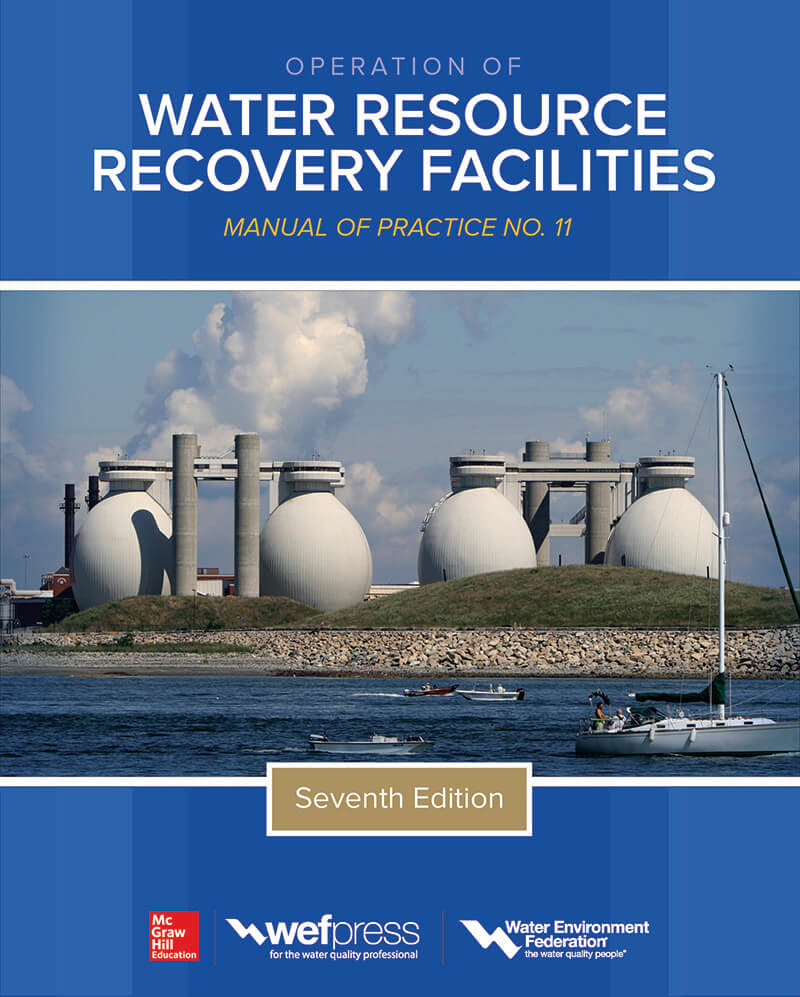 As the industry's leading manual of practice for utility operations, the seventh edition features a convenient one-volume format that makes it easier than ever to reference the latest guidance on procedures to ensure compliance and equipment efficiency.

Published by WEFPress, a joint publishing venture between WEF and McGraw Hill, this seventh edition of MOP 11 reflects the operations model needed to be a utility of the future, with a strong focus on recovering valuable resources (water, nutrients, and energy) as well as updates that keep pace with the most current technological advances, including instrumentation & control systems, and reporting requirements.
Key topics include activated sludge, anaerobic digestion, biological nutrient removal, chemical handling, dissolved air flotation, fixed-film processes, maintenance, odor management, and safety and security.
The list price is $208 for WEF members and $260 for non-members. To learn more or order a copy, visit www.wef.org/MOP11.

Download a PDF of this press release
Media Contact:
Lori Harrison, WEF
703.216.8565
[email protected]