Now Announcing The Residuals and Biosolids Conference 2024! WEF is delighted to welcome you to Oklahoma City for another exciting event focused on innovations and current trends in residuals & biosolids management.
The Call for Content is now open and will close on November 16, 2023 at 11:59 p.m. Eastern. We are now accepting abstracts, session proposals, and workshop proposals! For more information, click to view the Call for Content below:
Submit Your Abstract or Proposal Here
Learn More about Speaker Requirements
REGISTRATION & HOTELEXHIBIT & SPONSOR
This conference is hosted by the Water Environment Federation, in cooperation with the Oklahoma Water Environment Association.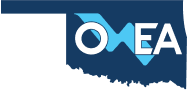 Thank you for joining us at the 2023 WEF/IWA Residuals and Biosolids Conference in Charlotte. To learn more about the event that took place in May 2023 in Charlotte, NC, click the links below.
2023 PROGRAM &
Continuing Education
2023 Exhibitor List
and Floorplan