Now Announcing The Residuals and Biosolids Conference 2024! WEF is delighted to welcome you to Oklahoma City for another exciting event focused on innovations and current trends in residuals & biosolids management.
The Call for Content is now closed. We plan to announce the final conference program in early 2024. For more information, click to view the Call for Content below:
Learn More about Speaker Requirements
REGISTRATION & HOTELEXHIBIT & SPONSOR
This conference is hosted by the Water Environment Federation, in cooperation with the Oklahoma Water Environment Association.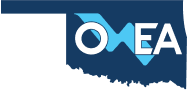 Thank you for joining us at the 2023 WEF/IWA Residuals and Biosolids Conference in Charlotte. To learn more about the event that took place in May 2023 in Charlotte, NC, click the links below.
2023 PROGRAM &
Continuing Education
2023 Exhibitor List
and Floorplan