YP Summit 2023
The WEF/AWWA Young Professionals (YP) Summit is the premier water and wastewater industry workshop for young professionals. Join other young leaders by exploring your role in water and discussing how you can best serve the water sector at large.
This is a one-day skills development workshop that provides supplemental training and networking opportunities to emerging leaders and students in the water sector.
All students and young professionals in water-related roles are encouraged to join.
Registration is required.

2022 YP Summit participants in Orlando, Florida, February 21st, 2022.
Program EVENT SCHEDULE JUSTIFICATION LETTER
Registration Housing VolunteerSPEAKERS Sponsors SPONSORSHIP OPPORTUNITIES YP WORKSHOP DAY AGENDA-YP SUMMIT
Program
This year's Young Professionals Summit will focus on the future of our water. We will explore current industry trends and how young professionals can take ownership in the direction we want the water sector to move, reflecting on what we want to accomplish, the innovation that will lead us there, and what levers exist to create change.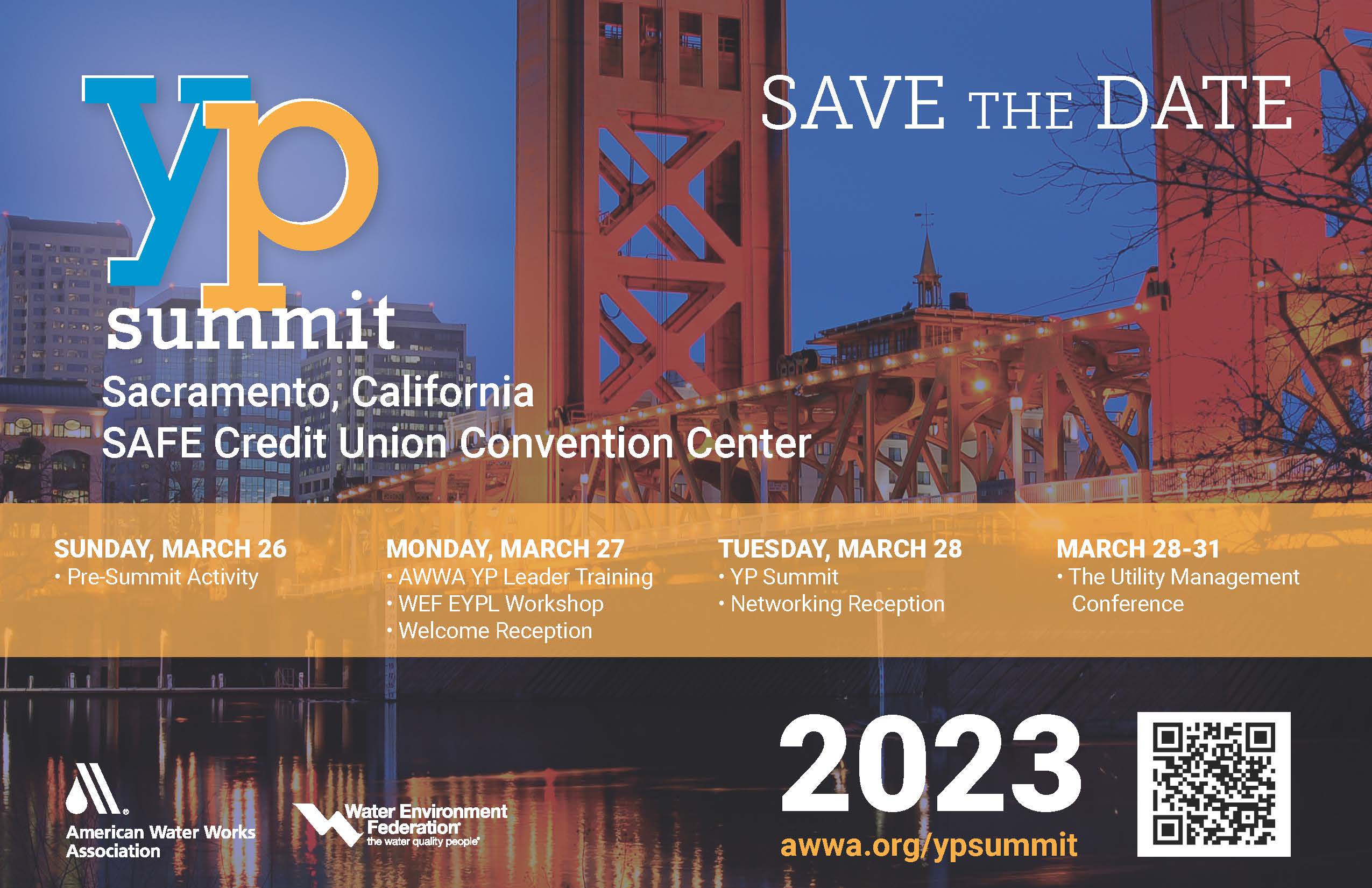 EVENT SCHEDULE
JUSTIFICATION LETTER
HOW TO SELL ATTENDANCE TO YOUR BOSS
YP Summit attendees will learn about emerging issues in our industry and connect with a diverse group of water industry peers. The program is intended to challenge attendees to think critically about our industry (present and future) and to establish lasting connections with peers. Where else can you find so many professionals facing the same issues as your organization and learn how others are addressing those challenges? Are there solutions you're not aware of?
The Justification Letter has several tips to guide you in your request for approval to attend YP Summit.
Download the Justification Letter
Registration
YP Summit is co-located with the 2023 Utility Management Conference. Both YP Summit and UMC registrations are on the same site.
Are you an AWWA member and not a WEF member? Use this link for your registration discount
*Note - discount applied at checkout.
Registration Type
Member Rate
Nonmember Rate
YP Summit
Will be verified - Includes all YP Summit events Sunday - Tuesday
$115
$155
YP Summit plus UMC Registration
Will be verified - Includes all YP Summit events, plus all UMC (same as full conference)
$165
$205
Cancellation Policy: Cancellations must be received in writing and faxed, mailed, or emailed to AWWA. Phone cancellations are not accepted. All cancellations postmarked/fax-dated, email-dated by 02/24/2023 will receive a refund, minus a 25% administrative fee. After 02/24/2023, cancellations will not be refunded; however, substitute registrations are welcome. Email requests for substitutions or cancellations to service@awwa.org or fax requests to 303.347.0804.


Housing
Welcome to Sacramento! Book your room today!
The 2023 AWWA/WEF YP Summit will be held at the SAFE Credit Union Convention Center in Sacramento, California. The official YP Summit rooming block is at the Hyatt Regency Sacramento. Please keep in mind, YP Summit is co-located with the 2023 Utility Management Conference.
Book your room today for the group rate of $204/night+taxes.
This room block will close March 3, 2023 or when sold out, whichever comes first.
Hyatt Regency Sacramento
1209 L St.
Sacramento, California 95814
Learn More about all Sacramento has to offer!
---
Alert: Please be aware of fraudulent organizations contacting attendees to solicit hotel rooms. For your protection, reserve hotel accommodations using only the links provided above. Reservations made through any other housing services company could result in hidden charges, unusual restrictions, or incorrect hotel placement. If you are contacted by an organization you believe to be fraudulent, contact AWWA Lodging.


Volunteer
The WEF/AWWA YP Summit wouldn't be possible without the dedication and hard work of our volunteers.
- Local Host Committee
- Marketing Committee
- Programming Committee
- Sponsorship Committee
If you are interested in volunteering or learning more about YP Summit 2024, please email WEF Staff Ama Richardson.


Speakers
The theme for YP Summit 2023 is The Future of Our Water
This year's Young Professionals Summit will focus on the future of our water. We will explore current industry trends and how young professionals can take ownership in the direction we want the water sector to move, reflecting on what we want to accomplish, the innovation that will lead us there, and what levers exist to create change.
Speaker Line-Up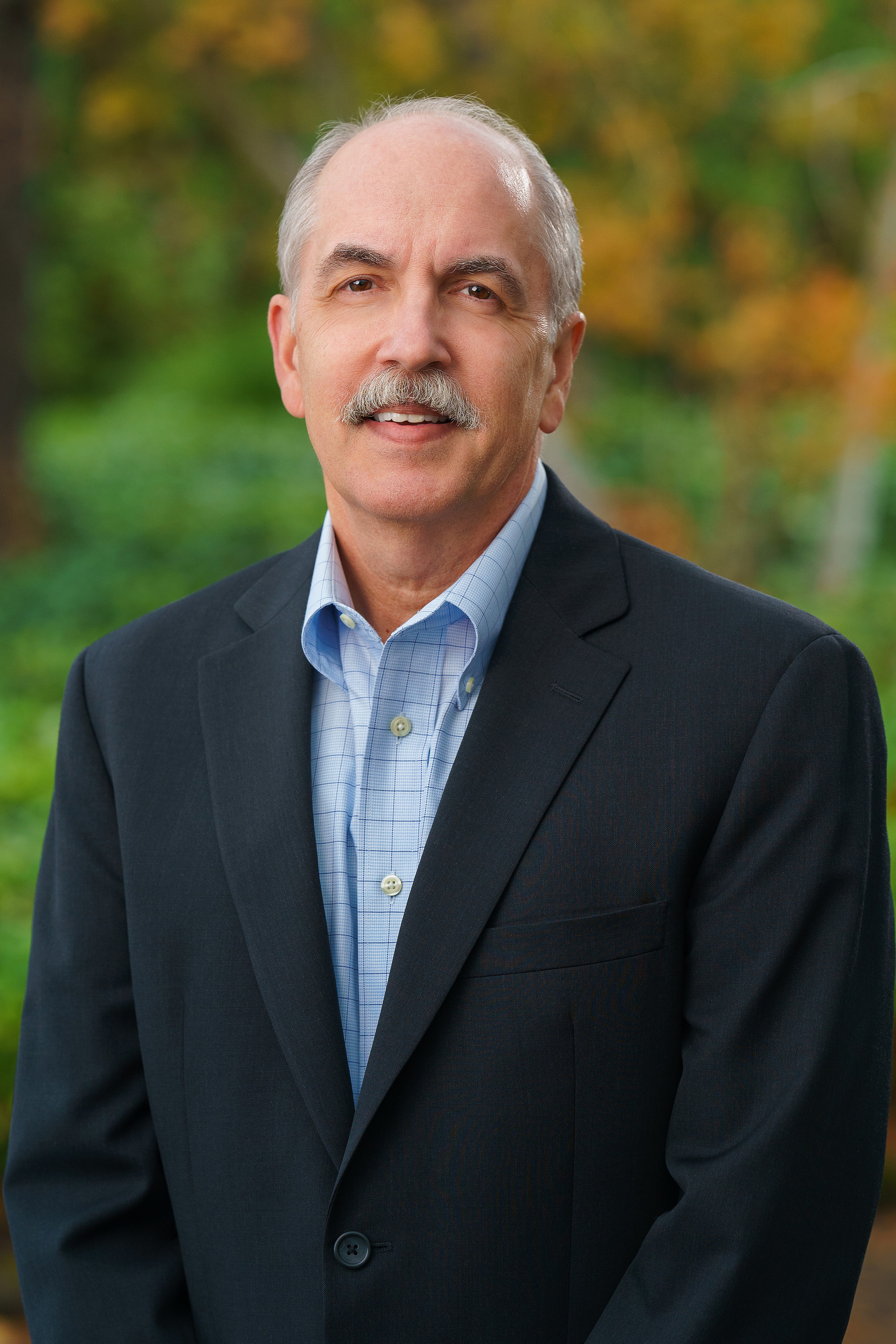 Mark Knudson
Strategies for Enhancing the Effectiveness of Water Professionals
Mark will share observations, insights, and strategies for tackling some of the significant challenges facing the water industry. Mark's thoughtful perspectives and inspiring stories are drawn from his 40-year career in the water industry and are sure to help enhance the effectiveness of water professionals.
Mark has over 40 years of experience in the water industry, working from an entry level operator at a wastewater treatment plant to eventually becoming the CEO of the Tualatin Valley Water District, the second largest water utility in Oregon. Along the way, Mark worked for the Portland Water Bureau, Carollo Engineers, and TVWD.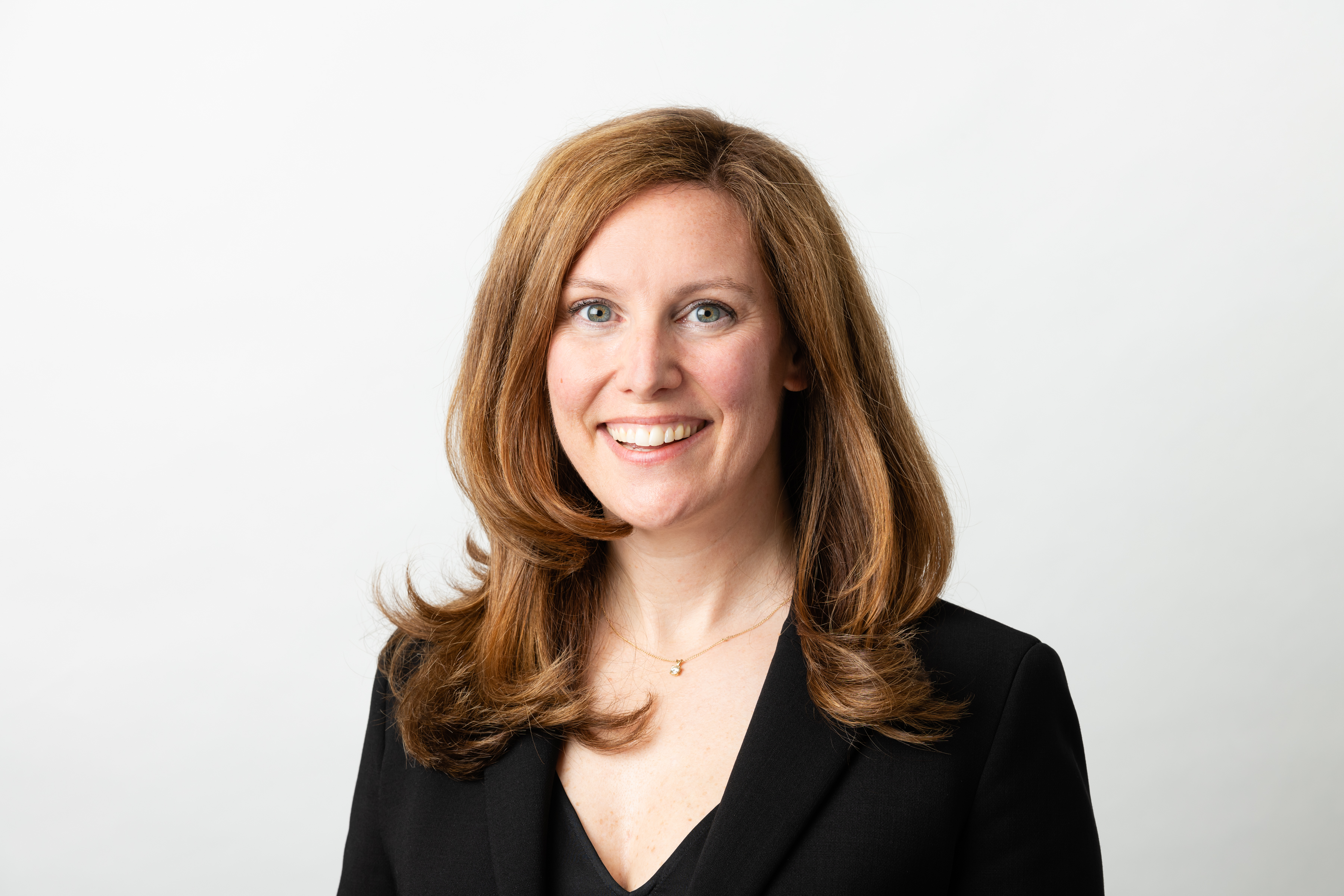 Mae Stevens
Senior Vice President and Chair of the Banner Water Infrastructure Practice
Mae provides strategic environmental and infrastructure policy expertise to a diverse range of corporate, municipal and nonprofit clients. Prior to leaving Capitol Hill, she served as Environmental Policy Advisor to Sen. Ben Cardin (D-MD), handling the Senator's responsibilities as the top Democrat on the Transportation & Infrastructure Subcommittee on the Senate Environment & Public Works Committee, including serving as the lead staffer on key legislation including the Water Infrastructure Improvements for the Nation (WIIN) Act of 2016 – the federal response to the Flint water crisis – and America's Water Infrastructure Act (AWIA) of 2018 – the most consequential revisions to Safe Drinking Water Act (SDWA) since 1996.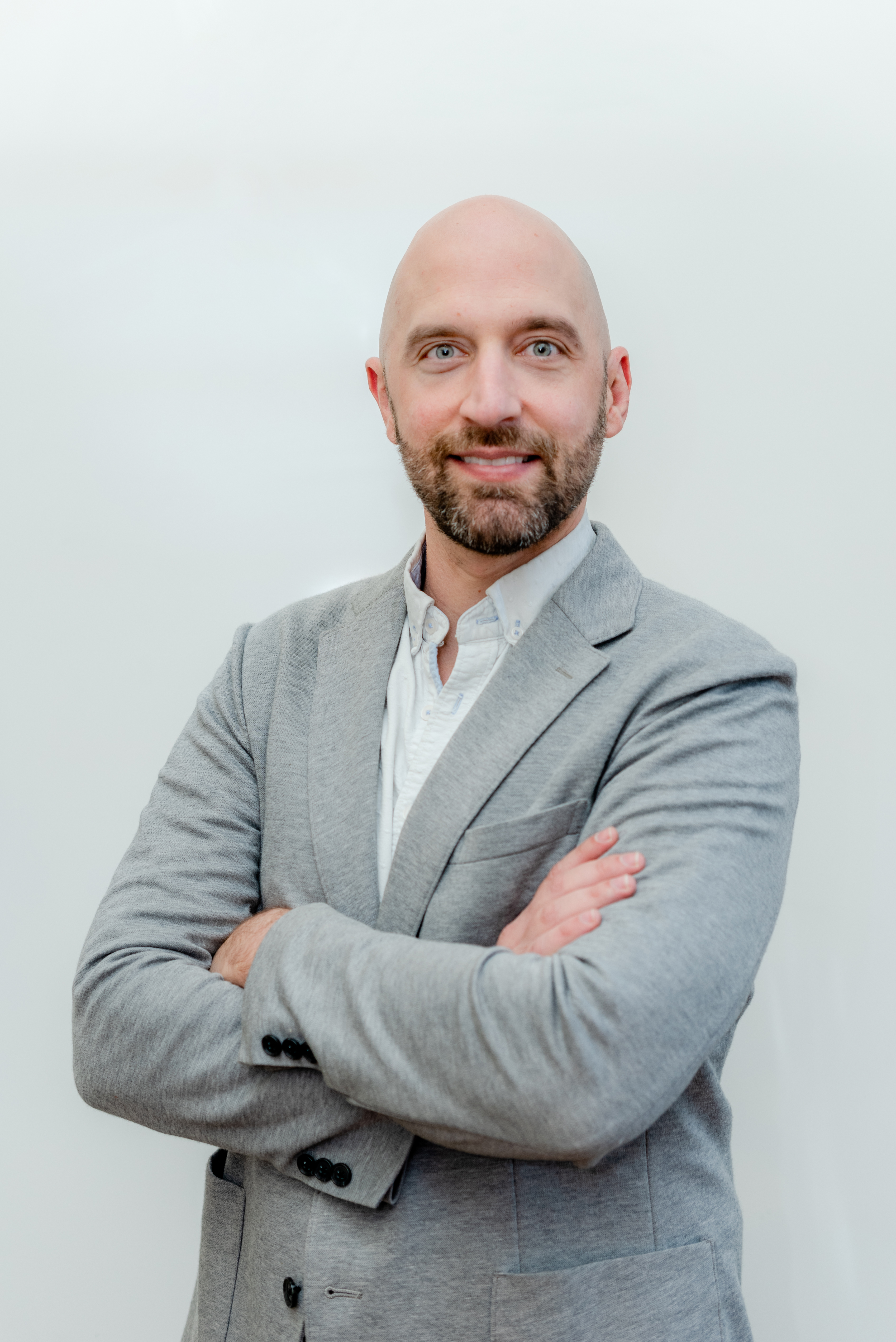 Adam Tank is a sustainability driven entrepreneur and public speaker whose career has spanned leadership roles in Fortune 100 companies, international small businesses, and venture capital backed technology startups. He currently serves as the Chief Customer Officer of Transcend, a VC-backed generative design SaaS startup. Their software enables capital planners, project developers, and engineering professionals to rapidly generate preliminary engineering designs for critical infrastructure, including a variety of water and power assets.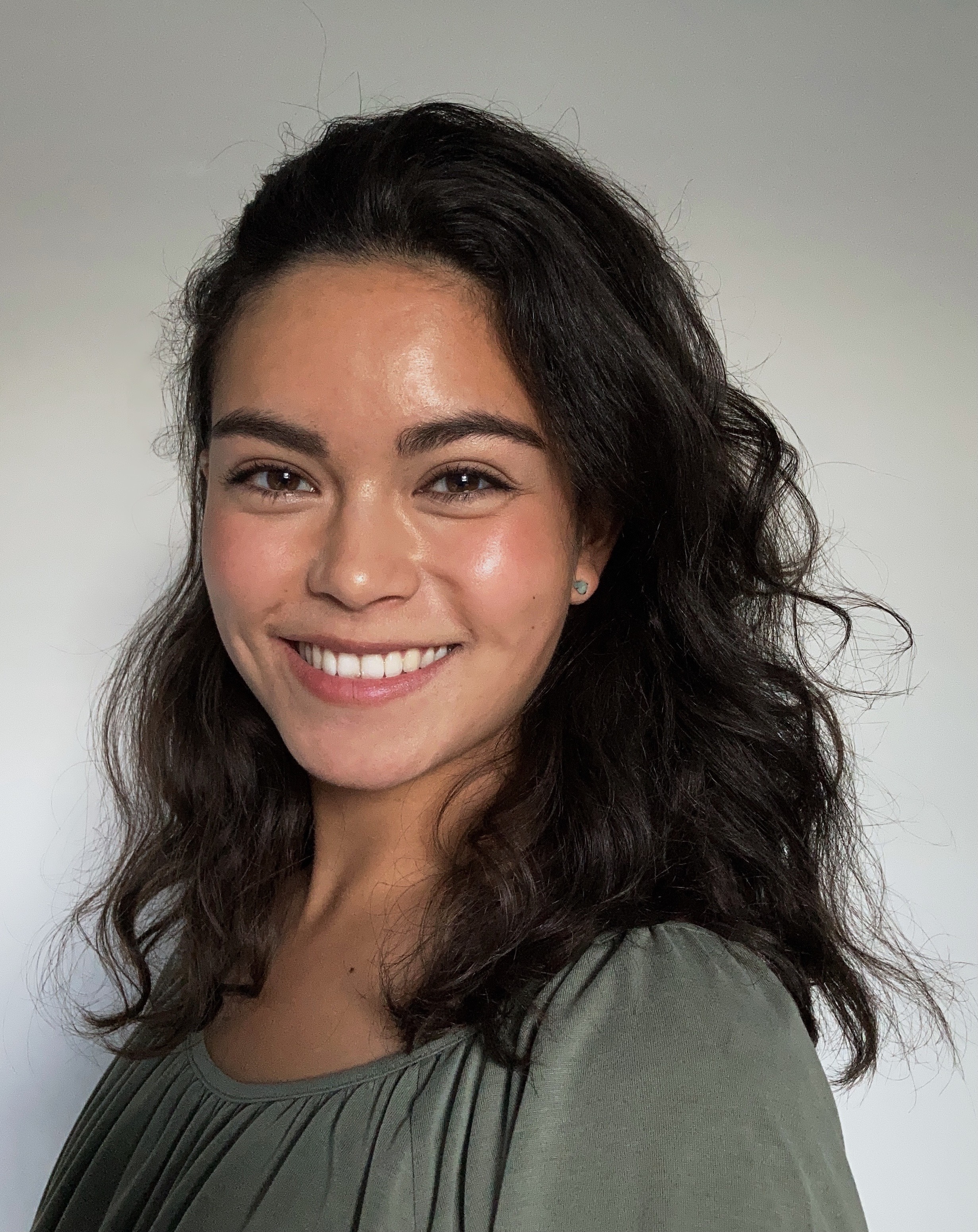 Lauryn Magno
As an early environmental policy professional, Lauryn centers her work around innovative environmental policy development and community-centered decision-making. As a Water Policy Associate at EPIC, Lauryn focuses on the equitable allocation of federal water infrastructure funds and increasing disadvantaged communities' capacity to develop more sustainable water infrastructure projects. She previously served as an intern and fellow at EPIC where she worked on water affordability and federal water policy. Prior to her work at EPIC, Lauryn interned for the U.S. House of Representatives, the U.S. Embassy of Suva, Fiji where she conducted research on WASH initiatives and coastal management practices in the face of climate change, and Reef Environmental Education Foundation (REEF). She holds a Bachelors or Arts in International Relations from Oakland University.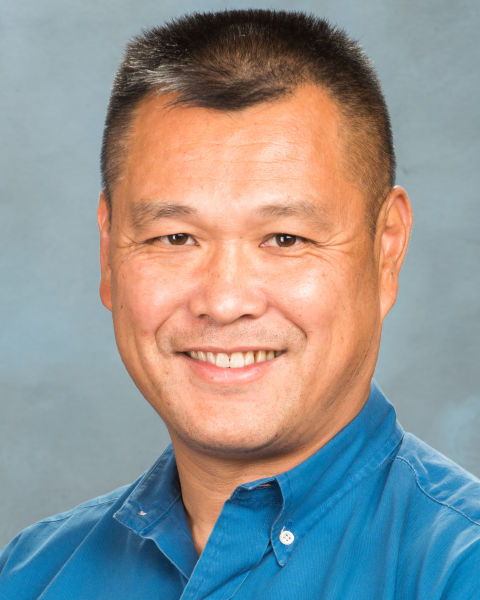 Robert Cheng, PhD, PE
Cheng is the Assistant General Manager at the Coachella Valley Water District (Coachella, CA), where he has served since 2013. In this role, Cheng helps to manage a staff of nearly 570 employees, and represents the organization on imported water contract discussions. In this role, Cheng holds board positions on various organizations related to the California State Project Water and serves as a principal negotiator for CVWD on Colorado River discussions.
Cheng has worked in the public water sector for over three decades, where he has served in various technical and management positions at the Metropolitan Water District of Southern California and the Long Beach Water Department. He has a strong water quality and operations background, having conducted studies in support of a number of federal drinking water regulations and managing the largest federally-funded seawater desalination research program in the US.
Cheng is actively involved in various water-industry volunteer activities with the American Water Works Association (including serving on their Board of Directors and as a member of the AWWA Journal editorial board). Cheng previously served as an appointed member of the California Drinking Water Operator Certification Board.
Cheng is a graduate from Vanderbilt University with a BE and MS in Chemical Engineering, and PhD in Civil Engineering from UCLA. He is a CA registered professional engineer, registered professional operator, and has CA drinking water T5 and D5 certifications.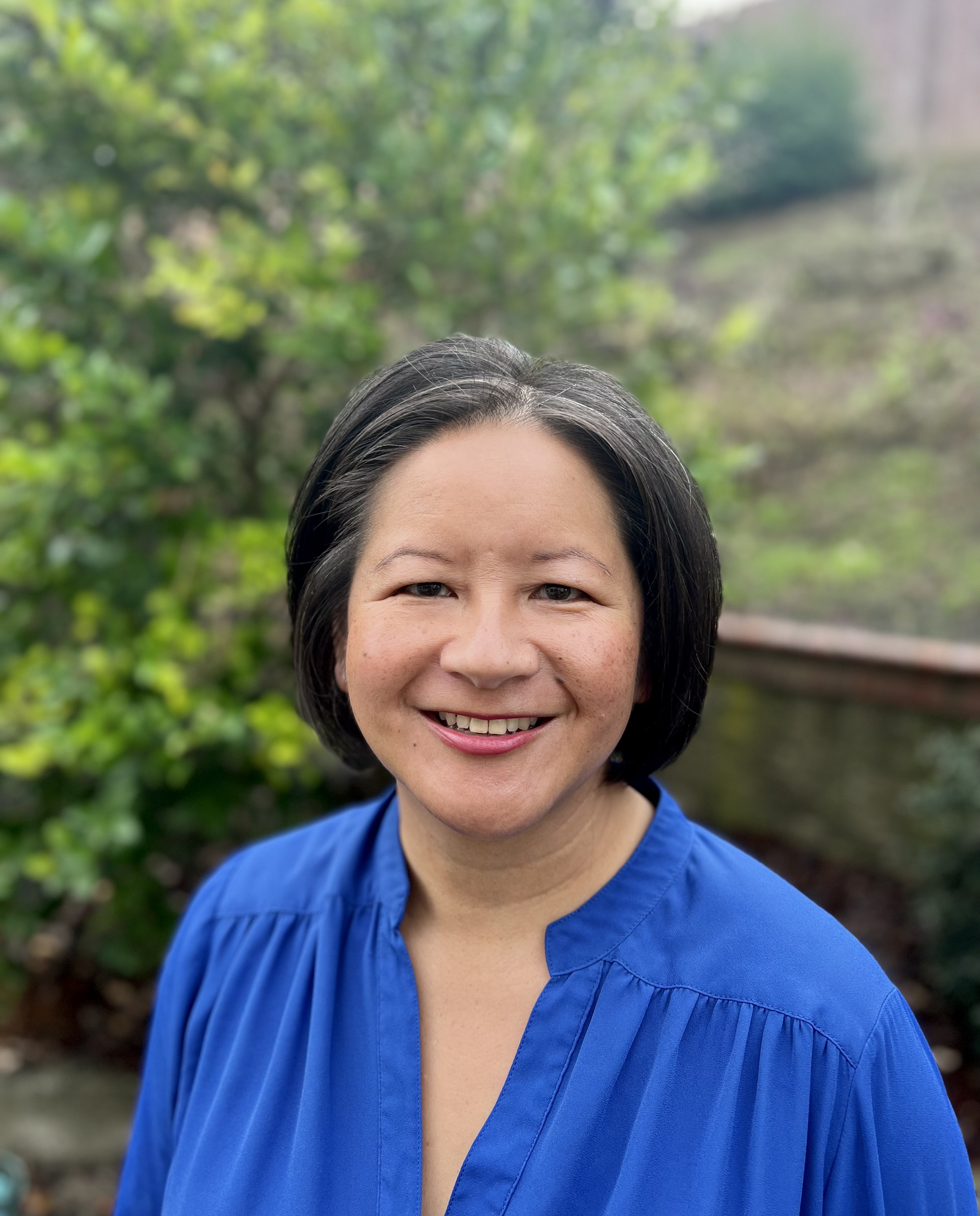 Reena Thomas is an Associate Civil Engineer with the East Bay Municipal Utility District Office. Reena has been working at EBMUD for the past five years in the Office of Water Recycling, providing project management and engineering planning expertise for the District's recycled water program. Prior to her work at EBMUD, Reena worked as an engineering consultant providing water, wastewater, and recycled water planning, design, and construction management for private developments and public agencies throughout California. She currently serves as co-chair of the Bay Area Clean Water Association Recycled Water Committee. Reena is a graduate of Loyola Marymount University in Los Angeles, and the University of California, Berkeley.
EBMUD has been producing and using recycled water for over 40 years. The District's goal is to be able to provide 20 millions gallons per day of recycled water by the year 2040 to broaden its water supply portfolio. This presentation will provide an overview of the District's existing recycled water program, and its future plans to meet its goals. Participants will gain an understanding of the challenges to the program implementation and operations, as well as potential program opportunities.
Sponsors
Thank you to the following sponsors of the 2023 YP Summit!
Sponsorship opportunities
Support the future of water! The Young Professionals Summit offers a variety of sponsorship opportunities to enhance your company's impact and visibility throughout the conference.
Co-hosted by AWWA and WEF, The YP Summit is the premier water and wastewater industry workshop for young professionals.
Show your support of these future industry leaders by taking advantage of the sponsorship opportunities listed below. Being a conference sponsor is a great way to leverage your presence at the conference, increase your brand awareness, and put your organization's name in front of these up and coming YPs!
For more information, contact WEF Staff Ama Richardson.
YP Workshop Day
WEF's Emerging Young Professionals Leadership Workshop (EYPL) attracts young professionals in an engaging, relevant industry topic, with a focus on non-traditional topics that promote professional development. This year will focus on building personal and professional resiliency, and how to apply that resiliency to the future of the water sector. This event is free to young professionals and students that register for YP Summit.
Monday, March 27, 2023 from 12pm to 5pm, with lunch included! The YP Summit Welcome Reception begins right after this event.
Registration for EYPL is included in the YP Summit Registration.
| | |
| --- | --- |
| Agenda | |
| 12:00 – 12:30 pm | Lunch |
| 12:30 – 1:00 pm | Welcome & Icebreaker Activity |
| 1:00 – 2:00 pm | Theme I: Leadership Styles |
| 2:00 – 3:00pm | Theme II: Mentoring Relationships |
| 3:00 – 3:15 pm | Coffee Break |
| 3:15 – 3:45 pm | Theme III: Communication |
| 3:45 – 4:45pm | Theme IV: Confidence / Advocating for Yourself |
| 4:45 – 5:00pm | Closing Remarks & Adjourn |
| 6:00 - 9:00pm | AWWA/WEF YP Summit Welcome Reception - Coin-Op Game Room, 908 K Street |
Agenda-YP Summit