After enduring a year and a half of constant uncertainty, WEFTEC 2021 delivered a tremendous win to the entire water sector.
Confidence to Proceed
Despite all the uncertainty around how an in-person like WEFTEC would unfold, we were certain of several fundamental factors that gave us confidence as we headed toward the event in Chicago.
We knew that so many of you were clamoring for the return of in-person events. We heard from WEF members, utility mangers, business leaders, and others across the sector that it was time to come back together after so long apart. But safely.
When it came to coronavirus, we were committed to providing every assurance we could. The safety of everyone at WEFTEC is always our overriding priority. We followed the science and listened to the experts. WEF worked with McCormick Place to ensure all best practices were in place for cleaning and building operations, followed recommendations from health authorities, and required proof of vaccination or a negative COVID test to enter the event.
We knew that we needed to provide options for those unable to travel to Chicago. This year marked the debut of WEFTEC Live, a livestream of Main Stage sessions, exclusive interviews, and news reports from throughout WEFTEC. Similar to 2020, we also held WEFTEC Online to deliver education on key water quality topics, access to exhibitors, and networking opportunities over three days in real-time and for 30 days on demand.


The Success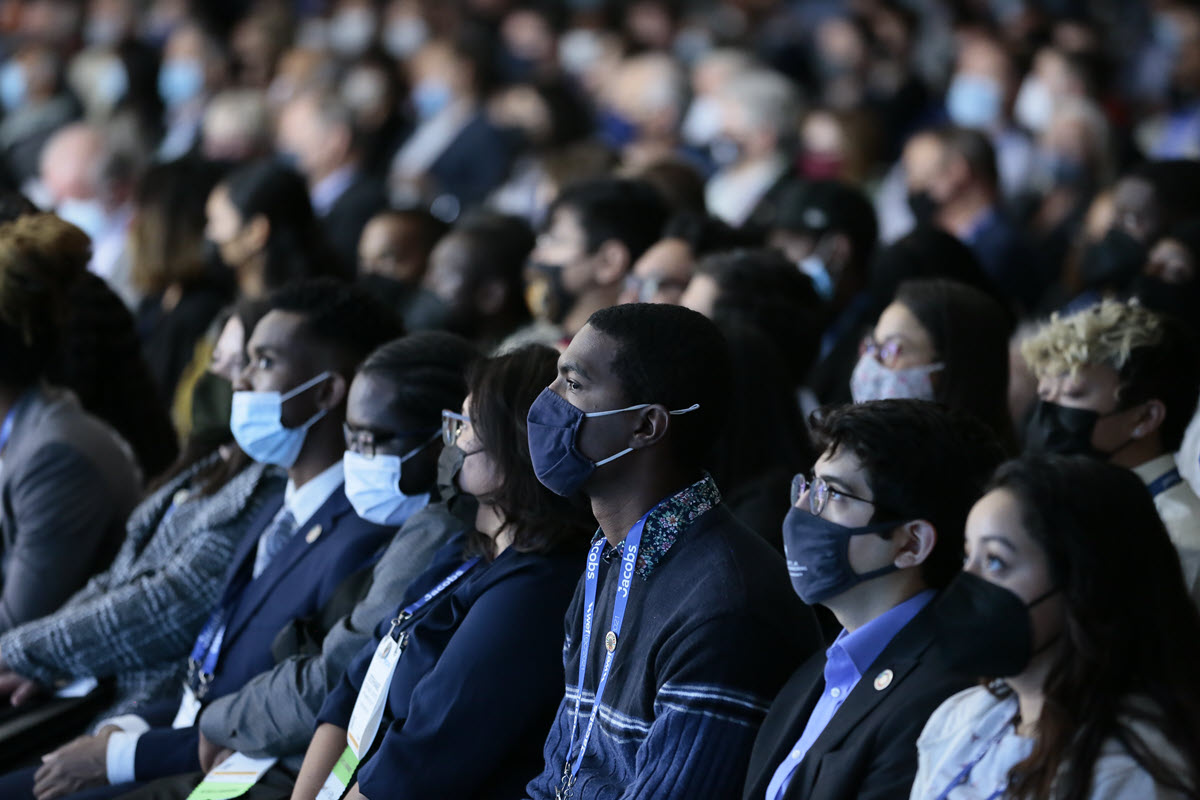 More than 9,200 people attended the event in Chicago, another 3,000 joined via WEFTEC Live, and we had about 600 participants in WEFTEC Online. We had 430 companies showcasing their products and services in the exhibition. And several hundred presentations provided education on the latest issues and trends in water.
While WEFTEC was smaller than normal, it had all the energy of a full-size event. The concourse, hallways, meeting spaces, sessions rooms, and exhibition were absolutely buzzing with excitement and gratitude. The world's largest annual water quality event is in-person again! We consider WEFTEC 2021 to be an excellent rebound and expect that WEFTEC 2022 in New Orleans will complete the return.


Coming Together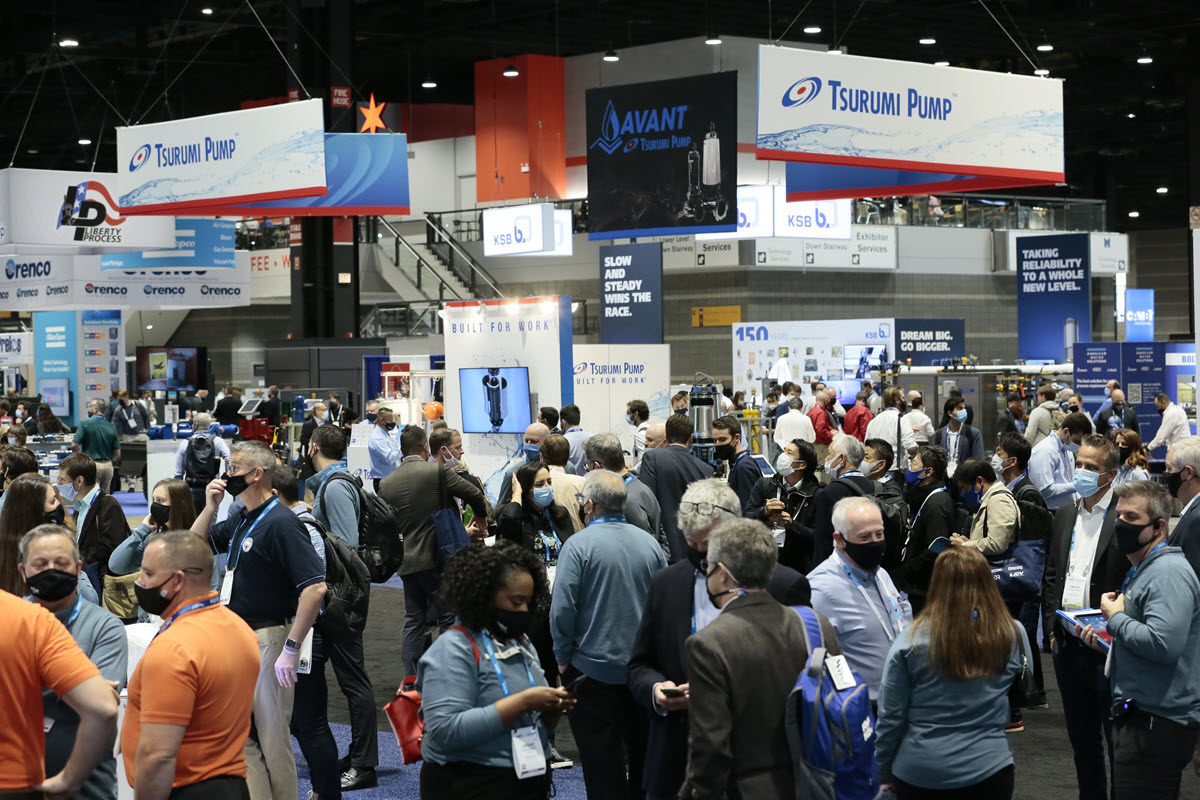 When we polled the water sector about what they were most looking forward to about WEFTEC 2021, the word you overwhelmingly told us was networking. You also told us face-to-face, connections, meeting, and conversations were important.
Onsite at WEFTEC almost everyone said some version of this: "It is so great to just see people again!"
To help encourage that, WEF hosted the first ever conference-wide reception at WEFTEC in the Exhibition. During that reception there were 16 meet-ups to help people find others with interests in certain topics or from similar career fields, as well as to support diversity, equity, and inclusion in the water workforce.


Doing Business
WEFTEC attendees specifically expressed a desire to visit the exhibition, see and touch equipment, and talk with companies about products and services – all face-to-face. The results are best shared by some of the 2021 exhibitors themselves:
"While it's true that attendance was lighter than in an ordinary year, the attendees who participated in the show were more purposeful and focused than in an ordinary year. The high quality of interactions, in addition to the excellent planning of our Sales and Manufacturing Rep teams, made this WEFTEC comparable to within 12% of our performance metrics for 2019. We're very glad we didn't miss out."
— Crista Renouard, Marketing Manager, HUBER Technology, Inc., WEFTEC 2021 Exhibitor and Sponsor

"Our combined efforts of speaking in the technical program and exhibiting provided a solid foundation for our success at WEFTEC 2021. We found attendees came to our booth with a purpose and active project. WEFTEC could not have been better for us this year."
— Alex Tabb, Manager, Municipal Pumping Systems, U.S. & Canada, Smith & Loveless, WEFTEC 2021 Exhibitor & Technical Program Contributor


"We welcomed the opportunity to participate in person at WEFTEC in 2021 given all the challenges of connecting with customers this past year. It was clear that care and consideration was given to the safety of the attendees, exhibitors, and labor by the WEFTEC management. We were so glad to engage with potential customers and reconnect with current customers in the water/wastewater community."
— Antonio Castilhos, Vice President National Sales, NETZSCH Pumps North America, LLC, WEFTEC 2021 Exhibitor
Learning from Each Other
In addition to the large array of educational and technical presentations, WEFTEC 2021 featured a new addition called Learning Exchanges. These were opportunities to meet and interact with peers on topics of mutual interest. More than a dozen of these Learning Exchanges offered participants the chance to share experiences, gain knowledge, and hear perspectives on topics ranging from distributed infrastructure to workforce and from cybersecurity to public outreach.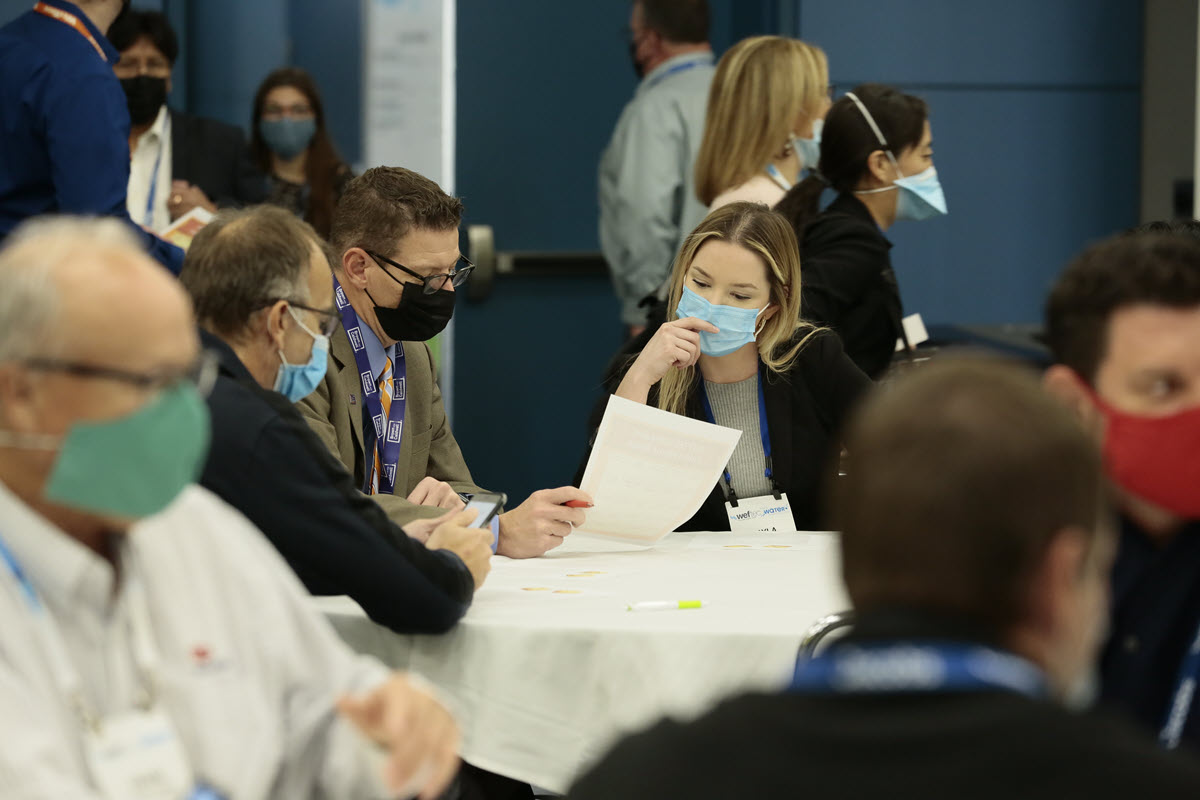 Everyone who participates in WEFTEC brings something unique and all of us can learn so much from one another.
Some Highlights from WEFTEC 2021
---
Join Us in New Orleans in 2022