WEF Circular Water Economy Summit Program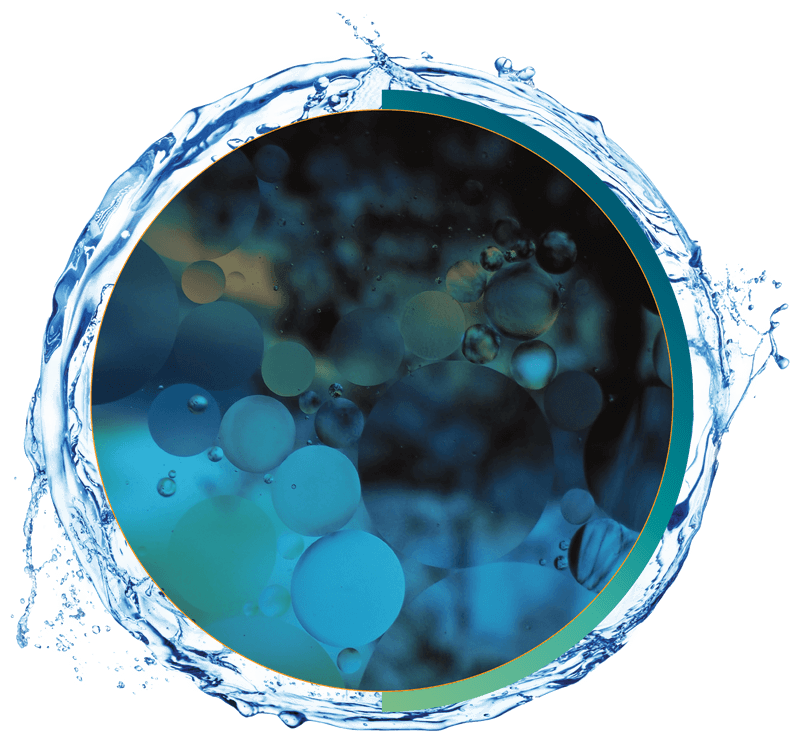 The Water Environment Federation's first Circular Water Economy Summit is designed to bridge the gap between industrial and municipal water leaders – and the communities they both serve – as they pursue sustainable solutions to water challenges.
The 2023 conference highlights industrial water solutions — including circular water solutions from specifically targeted sectors: automotive; manufacturing; food and beverage processing; pulp, paper, and packaging; and oil, gas, and energy.
2023 CWE Summit Program Meet the Featured Speakers
The Summit will use a variety of formats – including keynotes, principal speakers, facilitated panel discussions, and World Café roundtable discussions – to provide education, collaboration, and networking opportunities for attendees.
Speakers and sponsors will focus on their stories and the solutions they have found.
---
Featured Speakers
Matthew Blandford, Beam Suntory
---
Toni McCrory, Senior Director, Walmart Environmental, Health, and Safety Compliance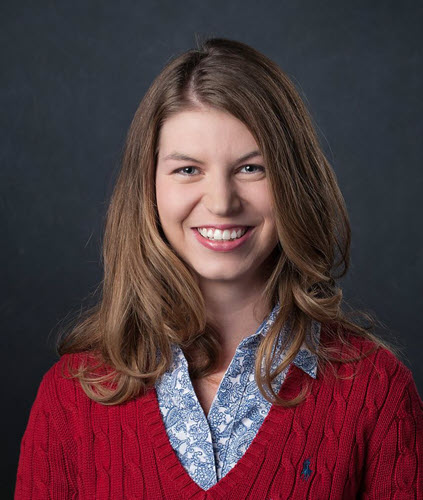 Toni oversees water and automotive compliance programs for Walmart's U.S. facilities. Toni has developed, implemented and refined national programs by generating innovative compliance solutions for performance-based contract management, predictive analytics for asset management, and digital transformation. She leads the Walmart Environmental Center of Excellence, focused on building relationships across markets to raise awareness of best practices and strengthen Walmart's environmental compliance programs globally. Toni is a Northwest Arkansas native with a B.S. in Biological and Agricultural Engineering, University of Arkansas, and Master of Business Administration, John Brown University.

Kevin Butt, Senior Director of Environmental Sustainability for Toyota's North American Environmental Sustainability Programs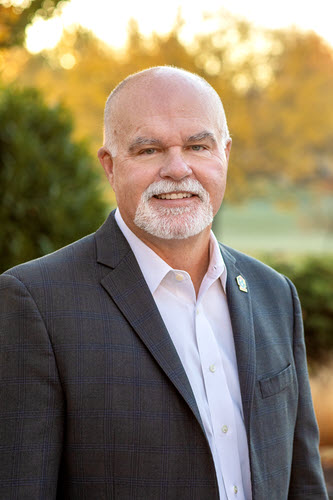 He is responsible for the development of Environmental Sustainability Programs and related Regulatory/ Legislative development for all of Toyota's North American operations.
Prior to his current assignment, Kevin was the General Manger/Chief Environmental and Safety Officer for Toyota Motor Engineering & Manufacturing for all of Toyota's Manufacturing operations. Prior to that assignment, he was the Assistant General Manager of Body Production Engineering for Toyota Motor Manufacturing North America, Inc., (TMMNA). He is responsible for Body Engineering for all Toyota's North American manufacturing operations. Body Engineering consists of Welding, Stamping, and Painting Operations.


Arthine Cossey van Duyne, Aspen Climate Policy Fellow and founder of WaterFunder, LLC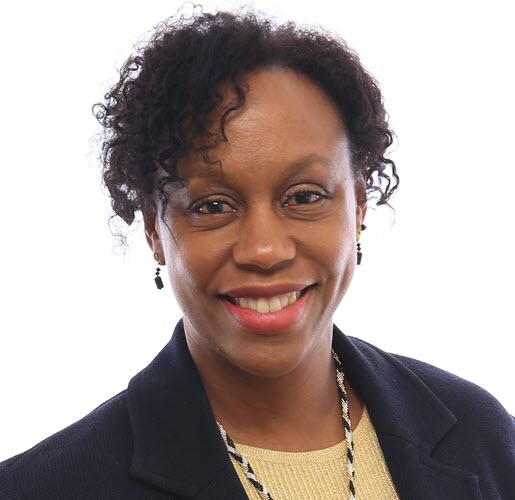 Arthine provides solutions to advance water equity and corporate water stewardship. She has global management experience in the public, private, government, academic, start-up, and non-profit industry sectors. She has crafted and implemented growth and expansion strategies for development banks, foreign direct investment agencies, water utilities, capital markets firms, and Silicon Valley tech giants. Arthine is an Army veteran having held roles in data management, military intelligence, and civil affairs. She has an Economics BA from UC Davis and an MBA from IMD in Switzerland.

Brian Cullen, President & CEO of VICO Infrastructure Company LLC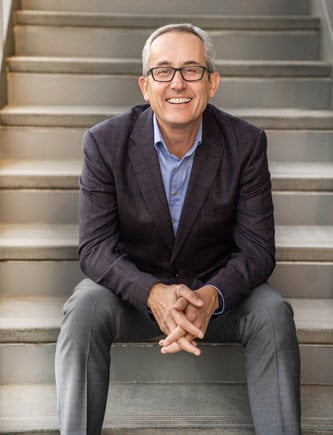 Brian co-founded VICO, a firm specializing in the creative development and efficient management of large-scale infrastructure projects, in 2018 to leverage his experience, his industry relationships and innovative approaches to infrastructure developed over his 28-year career.
Prior to co-founding VICO, Brian was the President, Board member, and shareholder of PERC Water Corporation for 17 years. He was instrumental in completing over 20 mid-sized water infrastructure projects valued in the hundreds of millions of dollars. Most notably, Brian led the Santa Paula, California public-private partnership project, the first 100% privately funded project of its kind in the U.S.

Andrew Kingman, Chief Financial Officer and commercial contract lead for Cambrian Innovation Inc.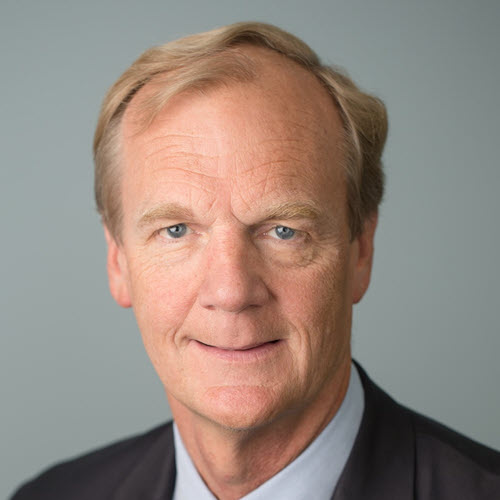 Andy has 30 years of experience in large-scale infrastructure project development across the water, energy, and industrial services space. Cambrian is a leading turnkey provider of mission-critical distributed water and energy recovery infrastructure as a service to industrial and private municipal customers.
Andy also spent 20 years at Poseidon Water. As the Executive Vice President and Chief Financial Officer there, he led the contract negotiations and sourcing of EPC contractors, principal suppliers, operators, and capital providers for multiple water infrastructure projects (totaling $1.5B in capital) in North America including the $900MM Carlsbad Seawater Desalination Project (first large-scale seawater desalination project in California) and the $150MM Tampa Bay Seawater Desalination Project (first large scale seawater desalination project in the U.S.) and five industrial water treatment projects for PEMEX (national oil company of Mexico).

Caleb Powers, Principal of Ember Infrastructure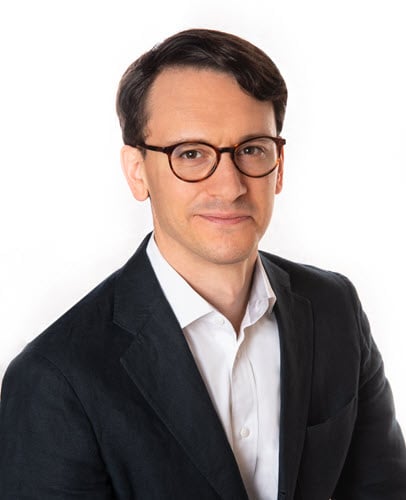 Caleb sits on the Investment Committee at Ember, which is a sustainability focused private equity firm investing in companies and assets that reduce carbon intensity, increase resource efficiency, and enhance climate resilience. The fund is active in the low-carbon energy, water & wastewater, waste, and agricultural & industrial sectors.
Caleb is responsible for all phases of investment activities including origination and structuring, due diligence, deal execution, and portfolio monitoring.
Prior to Ember, Caleb was a Vice President at The Carlyle Group, where he led investment activities in the water and waste sectors, with additional transaction experience in the energy and agriculture sectors, for Carlyle's Global Infrastructure Opportunity Fund.
Until 2018, Caleb was a Vice President with Global Infrastructure Partners (GIP) in New York as a member of the investment team. Prior to joining GIP in 2012, Caleb worked in the Natural Resources Group at Deutsche Bank in New York, focusing on the power, utilities, and renewable energy sectors.

Emilio Tenuta, Senior Vice President and Chief Sustainability Officer, Ecolab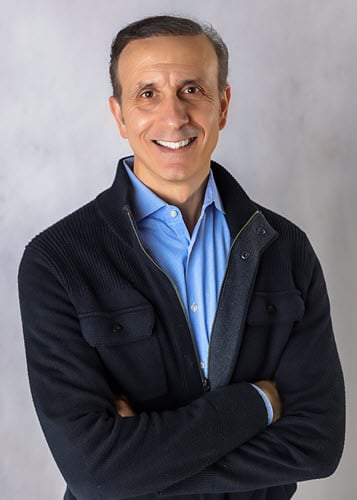 For the past 11 years, Emilio has led Ecolab's strategic sustainability journey and is actively involved in advancing global sustainability practices, with a significant focus on water stewardship and climate action.
In recent years, he's become a leader in environmental, social, and governance (ESG) practices and reporting. Partnering with investor relations and Ecolab's Chief Executive Officer, Emilio has advanced Ecolab's reputation as an ESG-leading company. He is chair of the board of directors of the World Environment Center, a global non-profit, non-advocacy organization. Emilio is also on the leadership council of the Corporate Eco Forum.
Zach F. Gallagher, PE, LEED-AP, President & COO, Natural Systems Utilities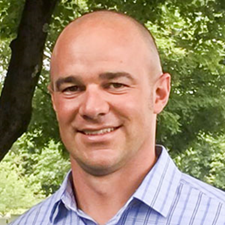 With almost 40 years of innovation and leadership in the water industry NSU operates one of the largest bases of natural treatment and direct water reuse systems in the U.S. Zach has more than 20 years of experience with onsite water reuse systems, has been published by Forbes and serves as a guest lecturer on the subject at multiple universities across the country. He is past vice chair for the Board of Directors of the U.S. Green Building Council, NJ Chapter, and holds bachelor's and master's from Rutgers University in Bio-Resource and Civil/Environmental Engineering.
Lucy Pugh, P.E., BCEE, Technical Practice Director and Market Sector Leader for Industrial Water and Wastewater Treatment, AECOM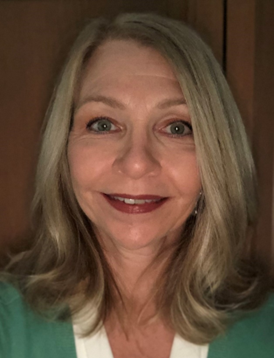 Lucy has developed and applied solutions to water and wastewater challenges in a broad range of industry sectors for more than 35 years. Her experience includes process troubleshooting, treatability and pilot tests, design, construction, and operations support for the removal of both conventional and emerging pollutants through the application of biological and physical/chemical technologies. She is a member of AECOM's team that is developing and demonstrating DE-FLUOROTM electrochemical technology for PFAS destruction and holds bachelor's and master's degrees in Environmental and Civil Engineering from the University of Michigan.
Alan Burghart, Process Engineering Supervisor, CHS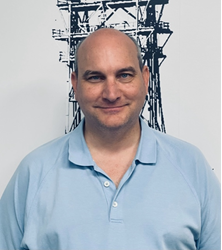 Alan began his professional career supervising and operating an industrial wastewater facility. From 1997 until 2007 Alan held numerous roles and positions within the specialty chemicals industry. In 2007 Alan joined CHS refinery at McPherson. Alan serves as process engineer for the utilities, amine and sour water units, hydrotreaters, and sulfur plant. Alan serves on the Board of Directors for the Equus Beds, Groundwater Management 2 District in Halstead Kansas. He received his Bachelor of Science degree in Biology in 1993 and a Master of Science degree in 1995 from Fort Hays State University.


Candice Lawton, Senior Business Partnerships Manager, rePurpose Global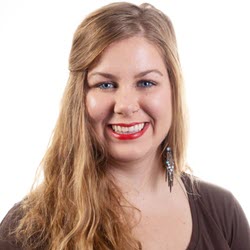 Candice is a creative and disruptive circular economy leader with 10 years of experience working at the intersection of business and sustainability. She works to create platforms that enable the recovery and interception of traditionally non-recoverable plastics from regions globally where plastic pollution (on land and in oceans) is highest – all while improving the livelihoods of those working with and being harmed by mismanaged waste.
Candice serves as the Treasurer on the board for the National Wildlife Federation's Campus Race to Zero Waste and is a board and Sustainability Committee member for the Arrupe Center for Business Ethics at St. Joseph's University. She has appeared as a sustainability expert on numerous panels and talks at institutions including the French-American Chamber of Commerce, Princeton University, Keep America Beautiful, Green Philly, and many more.


Olaf van der Kolk, CEO, AquaMinerals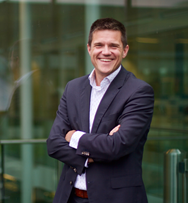 Olaf studied Hydrology (2006) and later added an MBA (2010) to his CV. He worked his whole career finding and developing suitable destinations for secondary raw materials. First as a researcher, then as an account manager, and later as a business developer for a waste company. He started in 2011 at AquaMinerals, where his primary task was developing and maintaining pathways for residuals originating from water treatment (both drinking water as well as municipal wastewater). In 2016, he became CEO of AquaMinerals.


Ben Townsend, Head of Infrastructure and Water Strategy, Google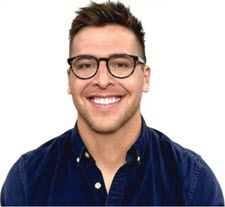 Ben is a global leader and subject matter expert in technical infrastructure development and sustainability, and environmental product strategy. For over a decade, Ben has worked at the nexus of water, energy, and carbon. He has led the ground-up development of Google's Climate-Conscious Cooling strategy and Google Cloud's water sustainability program. This includes developing company-wide strategies for optimizing the water-energy-carbon nexus and building new technologies and approaches to reducing energy and water use. Ben also leads Google Cloud's watershed health investment strategy, ensuring delivery of 120%replenishment by 2030, and serves as a leading advocate for comprehensive policy that tackles climate change and drives sustainability across the water-energy-carbon nexus.
Ben is a graduate of Purdue University, where he earned a BS/MS in Civil Engineering. Ben has served as a guest lecturer on water & infrastructure sustainability at institutions including Stanford University and Purdue University and has appeared in major global media outlets including The Washington Post, Greenbiz, Data Center Frontier, SDxCentral, and Axios.


Erica Pann, EIT, CWEP, Senior Project Manager for Antea Group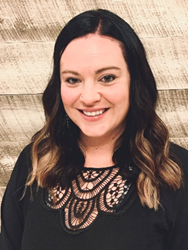 Erica offers more than 7 years of experience in environmental engineering with a focus on water resources. She has experience working in sustainability, water stewardship, ESG strategy development, materiality assessments, and environmental health & safety projects. She has a Bachelor of Science in Environmental Engineering, Engineering Science, and International Studies. Erica leads the Water Stewardship service line at Antea Group and is the Water Stewardship Lead for the Beverage Industry Environmental Roundtable (BIER). She is a Certified Water Efficiency Professional (CWEP) through the Association of Energy Engineers and is an Accredited Specialist with the Alliance for Water Stewardship (AWS).

Andy Battjes, Director of Global Environmental Sustainability for Brown-Forman Corporation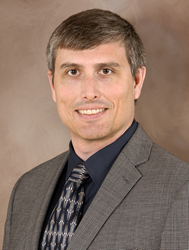 Andy is responsible for leading environmental sustainability policies, partnerships, and programs and collaborating across all functions to lead the development and implementation of our company's strategies and communications. This role drives and enables Brown-Forman's goal of being a global leader in environmental sustainability in the beverage alcohol industry.
Andy is a graduate of the University of Michigan and has more than 28 years of experience in environmental compliance and sustainability. Currently, Andy represents Brown-Forman on the Beverage Industry Environmental Roundtable, a technical coalition of leading global beverage companies working together to advance environmental sustainability within the beverage sector.

Christopher O. Luettgen, Ph.D., Executive Director of The Alliance for Pulp & Paper Technology Innovation

Christopher has more than 25 years of industry experience, with Scott Paper and Kimberly-Clark Corp., where he most recently served as head of North American Innovation the Kimberly-Clark Professional business sector. He has held positions in product development and innovation as well as in capital project management and manufacturing facility leadership.
For several years, he has served on the Georgia Tech Renewable Bioproducts Institute Industry Board of Advisors and as the Chairman of the Board of the Technical Association of the Pulp & Paper Industry (TAPPI).
He earned his Ph.D. in Surface Chemistry at the Institute of Paper Science and Technology, now the Renewable Bioproducts Institute at Georgia Tech. In 2014, he rejoined Georgia Tech as a Professor of the Practice in the School of Chemical and Biomolecular Engineering and Associate Director of Pulp, Paper, Tissue, and Packaging at RBI. He also serves as the Director of the undergraduate Pulp and Paper Certificate Program and its Foundation.

John Michael Corn, P.E, President of AquAeTer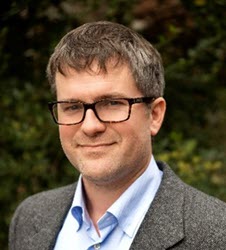 John is experienced in environmental engineering. His current projects include water quality studies and modeling, hydraulic and hydrologic analyses, air emissions calculations and modeling, environmental litigation support, dispersion studies, groundwater investigations, geomorphologic analysis, wastewater treatment selection, bioaccumulation, and environmental site assessments. He has been involved in environmental sampling, bench and pilot-scale studies, groundwater tracer tests, site assessments for spill prevention control and countermeasures plans, total maximum load analyses studies, design of single-port and multi-port diffusers, statistical distribution analyses, emissions estimations for facility permitting, toxicity testing, surface water remediation, and project planning and budgeting.
George Patrick, P.E., Principal in Charge of Technical Leadership for the Industrial Water Division at Arcadis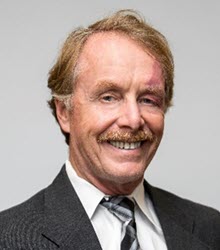 George has more than 35 years of experience performing environmental and water/wastewater treatment projects. His focus has been on wastewater treatment, water reuse, water minimization, energy conservation, and waste-to-energy. George has been responsible for all aspects of project delivery, including treatability testing, detailed design, equipment procurement, construction, and start-up. He has worked on several zero-liquid discharge projects worldwide in industries ranging from pharmaceuticals to paper production.