WEF has a number of Web sites designed to provide its members and the public with the latest water quality news and information; program and educational resources; annual and special events; and networking opportunities.

WEFTEC is the largest conference of its kind in North America and offers water quality professionals from around the world with the best water quality education and training available today.
Also recognized as the largest annual water quality exhibition in the world, the expansive show floor provides unparalleled access to the most cutting-edge technologies in the field; serves as a forum for domestic and international business opportunities; and promotes invaluable peer-to-peer networking among registrants.
WATER'S WORTH IT® is a broad-based messaging campaign from the Water Environment Federation that helps to bring attention to the value and importance of clean water and the infrastructure that supports it; the essential work of water professionals; and the need for everyone who uses water to help protect it for today and the future. The campaign aims to inform a range of audiences, including the general public, media, opinion leaders, decision-makers, and elected officials.
The Water Environment Federation Stormwater Institute is a center for excellence and innovation focused on best-in-class solutions to urban runoff wet-weather issues. Benefits of becoming a subscriber include the opportunity to become a leader in developing stormwater solutions, gain direct access to stormwater leaders and policymakers and participate in developing cutting-edge tools and techniques and/or be the first to use them.
Visit WEFStormwaterInstitute.org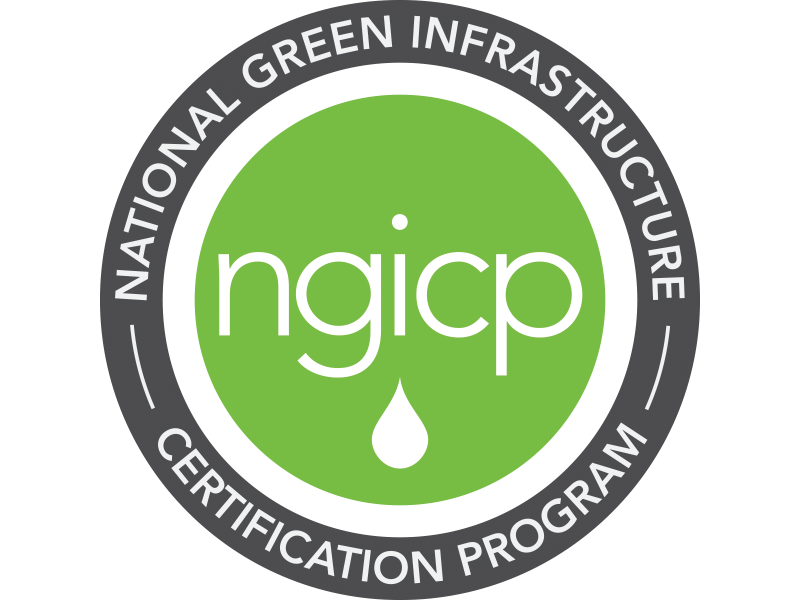 The National Green Infrastructure Certification Program (NGICP) provides the base-level skill set needed for entry-level workers to properly construct, inspect and maintain green stormwater infrastructure (GI). Designed to meet international best practice standards, NGICP is a tool that can be used to meet a wide range of needs, including professional development for existing GI professionals and as part of a larger workforce development to provide candidates with the technical skills necessary to enter the green workforce and earn a livable wage.
Because the NGICP is designed to meet international best practice standards, the implementation of the program is done with impartiality and objectivity, ensuring that all applicants and certified individuals are treated fairly. The implementation of the NGICP is governed by Bylaws and a Policy and Procedures Manual. NGICP is a new program that is growing and constantly evolving, therefore suggestions regarding how program implementation can be improved are always welcome.
WEF Highlights is the membership news site for the Water Environment Federation and your source for the most up-to-the-minute WEF news and member information. This site provides coverage of current WEF activities, Member Association news, and items of concern to the water quality field.
This website enables new content to be added throughout the month instead of being limited to a monthly distribution. Also, each article now has its own dedicated page with a unique and descriptive URL. Additional features include social media connectivity and new photo and video viewing capabilities.

Work for Water is the website where students and job seekers can explore green careers, and utilities will find a clearinghouse of resources for recruiting in the wonderful world of water. Developed by the American Water Works Association and Water Environment Federation, the world's leading technical experts on drinking water and water quality, this site is packed with resources to find jobs or prepare for rewarding careers in protecting public health and the environment.