Student Design Competition
Download the 2023 WEFTEC Student Design Competition Program
Download the Competition Schedule
The WEF Student Design Competition promotes real-world design experience for students interested in pursuing education and careers in water and wastewater engineering and science. As a program of WEF's Students and Young Professionals Committee (SYPC), the competition tasks individuals or teams of students to prepare and present a design that helps solve a water quality issue.

The competition begins at the Member Association (MA) level. Each MA is encouraged to develop their own Student Design Competition based on a chosen design problem or allow student teams to bring problems they are currently working on. The competition concludes each year at WEFTEC.
About the Competition
The competition hosts two different categories at WEFTEC:
Wastewater Design: The Wastewater Design Competition is intended to include design projects that traditionally address a challenge within a water resource recovery facility, e.g. hydraulic capacity design, upgrades to existing treatment systems, biosolids handling, etc.
Water Environment Design: The Environmental Design Competition is intended to include design projects that address challenges within the broader water environment, e.g. water reuse, stormwater management, wetland construction, etc.
Both the Wastewater and Water Environment Design Competitions follow the same guidelines and scoring system.
There are many benefits to participating in the WEF Student Design Competition. At the competition, participants will have the opportunity to:
Network with students and industry leaders from across the world.
Gain professional experience and exposure.
Highlight their skills and enthusiasm for the water environment.
Participate in WEFTEC activities tailored to students and young professionals.
Questions about the Student Design Competition?
Jennifer Warren
Design Competition Subcommittee Co-Chair
jnwarren@burnsmcd.com
Jennifer Loconsole
Design Competition Subcommittee Co-Chair
LoconsoleJ@bv.com
Brad Lovett
Manager, WEF Student Programs
blovett@wef.org
2023 WEFTEC Student Design Competition Sponsors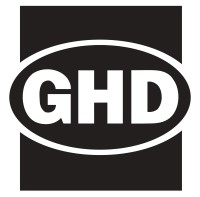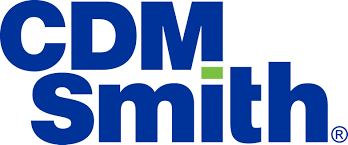 WEF Student Design Competition Resources
Whether you are looking to start a Student Design Competition or have been invited to attend the National Student Design Competition at WEFTEC, the resources on this page will help answer many of your questions about the competition.
Past Winners
Congratulations to past winners of the WEF Student Design Competition!
| | | |
| --- | --- | --- |
| Year | Wastewater Design | Environmental Design |
| 2022 | The University of Texas, Austin | University of Waterloo |
| 2021 | Clemson University | California State Polytechnic University |
| 2020 | Colorado School of Mines | University of Guelph |
| 2019 | University of Colorado, Boulder | University of British Columbia |
| 2018 | University of Colorado, Boulder | University of British Columbia |
| 2017 | University of Colorado, Boulder | University of Guelph |
| 2016 | Southern Methodist University | University of Minnesota, Twin Cities |
| 2015 | Southern Methodist University | North Dakota State University |
| 2014 | University of South Florida | University of British Columbia |
| 2013 | University of South Florida | University of British Columbia |
| 2012 | University of Colorado, Boulder | University of South Florida |
| 2011 | University of Wyoming | University of Florida |
| 2010 | Southern Methodist University | University of Florida |
| 2009 | University of Colorado, Boulder | University of Florida |