The coronavirus pandemic has prompted the water sector to adapt and grow
This article is a special excerpt from the August 2020 issue of Water Environment & Technology magazine.
By Will Fowler
The water sector quickly adapted to maintain services, public safety, and environmental protection as the coronavirus pandemic began. Now that many institutions are re-opening, the sector is facing the question of how to return to the new normal, and what changes to keep after the pandemic ends.


Safety First
At water resource recovery facilities (WRRFs), worker safety is a constant and top concern. Water sector workers always face biological, chemical, and mechanical hazards. The coronavirus pandemic added new questions, putting workers under even more pressure than usual. That was a core part of the response of many utilities.
"Starting at the beginning, safety was our number one priority," said Keith Oldewurtel, Executive Vice President and Chief Operating Officer of Municipal and Commercial Division in North America at Veolia North America (Boston). "We've got a good foundation on safety culture, but at the beginning of the pandemic, we formed several task forces, with representation from leadership, health and safety, HR, legal, computer folks, and data analytics."
Veolia focused on making sure that personal protective equipment and other supplies were in the right location.
"In my group, I formed a sourcing task force whose job was to monitor inventories of personal protective equipment and other critical supplies like chemicals," Oldewurtel said. "We called all our suppliers on a weekly basis. We wanted to be ahead of any issues in the supply chain."
And those issues came. Veolia had to move supplies between locations and form centralized distribution hubs to make sure there weren't shortages. Those lessons were learned in the company's work in Europe and Asia, which were hit by the pandemic before North America.
The company also used data analysis to track COVID-19 cases within their business.
"To determine when people should stay home, we had a standard set of questions and a flow chart with steps that we should take," he said. "Our data analytics team helped us set up a lot of tools and trackers, looking at trends and hot spots, asking if we're seeing any similarities between cases. For our employees, we've developed an app for daily health screening so we can collect that data, to help us figure out how and when to re-staff our offices."
Both the supply chain management and employee health data tracking will continue into the future, Oldewurtel said.


Operational Hurdles
During the pandemic, many WRRFs have been operating on limited staff with rotating crews. That has resulted in delayed maintenance and new rules that make operations more difficult. It also has affected what other types of workers can access WRRF sites.
"Contractors require much more oversight because they may not have the same set of safety procedures that are in place for the facility," said David Renfrew, Vice President of Water Resources at Alta Environmental (Long Beach, California). "You might have an electrician come in to do a job and not be wearing a mask — that can cause major impacts down the road for the plant and the community they serve."
Renfrew said that in some facilities, spaces that were formerly used for greeting by a receptionist have now been turned into staging areas where entrants are interviewed on who they've had contact with and get their temperature taken. He also said that the pandemic has helped create a new understanding of safety and risk planning.
"Our industry is essential, which creates a lot of issues in the job functions we do," Renfrew said. "We've always had emergency preparation for natural disasters, more recently the focus has been on active shooters or terrorism, and we let our guard down on the pandemic side."
The resurgence of COVID-19 cases is one area of concern for Renfrew.
"Until there's a vaccine, we won't be out of the woods," Renfrew said. "There may be a new normal. When things open up, things may very look different for a long time."
One difference that Oldewurtel expects is changes to standard operating procedures around cleanliness.
"We'll probably continue the sanitizing and cleaning activities for some time, maybe indefinitely," he said. "Handwashing and other hygiene practices are now engrained in our staff and safety culture. There may not be significant changes, per se, but there is a higher awareness of safety issues."


Travel and Time Off
Restrictions on travel are another change that is likely to remain.
"In the beginning, personal travel and leave were canceled," said Lisa Wilson-Davis, Operations and Environmental Compliance Manager for the City of Boca Raton, Florida, during a WEF webinar about resuming operations on June 11.
For example, between the time the pandemic started and cruise lines stopped operations, the city required workers returning from cruise vacations to quarantine for 14 days before returning to work.As summer in the Northern hemisphere comes to a close and the stress of a few months of staying home grows, many want to travel for vacations. Their options may be limited as the European Union has banned American travelers, but some may still want to travel domestically.
"As we reopen, we're relying on team members to use their best judgment," Wilson-Davis said. "We screen people who think they might be sick, and we have a process in place if someone calls in sick. That will be a long-term change."
Wilson-Davis canceled business travel for her employees at the beginning of the pandemic. That restriction will remain in place until the end of the city's fiscal year. She said that business travel restrictions will continue with exceptions on a case-by-case basis during the next fiscal year, but that travel may be limited long into the future.
Todd Swingle, Executive Director of the Toho, Florida, Water Authority echoed that sentiment in the June 11 webinar.
"Business travel, we're seeing, isn't as necessary as we thought," he said. "Thanks to Zoom and other technology, we've been able to cancel a lot of it without much consequence."
Yet another change Swingle mentioned is that there may be more emphasis on employees taking time off.
"We've very much encouraged employees to take time off," he said. "We make sure that we don't have too many people unavailable, but, so far, employees are working really well with on us with that. And we see a lot of value in that as a stress reliever, that's a practice we'll definitely continue [after the pandemic]."


Stronger Communications
Perhaps the biggest change of all, however, has been to communications.
"We've been using Facebook, social media, and regular video meetings to stay in touch with the public," said Wilson-Davis. There was also a need to rapidly respond to public concerns and misinformation.
"One of the questions we kept getting was if the drinking water was safe, so we put together a document about COVID-19 and our water system," she said. "It was more of a reassuring message that we're here to help and the drinking water doesn't pose a risk."
Although utilities have traditionally struggled with communications, Wilson-Davis said that the newfound ability to spread valuable information to the public is a lesson that will not be forgotten after the pandemic.
And it is hardly the only one.
"Something like this could have been even more disruptive," Renfrew said. "It's definitely shaken us up, but it's made us form fresh plans."
Will Fowler is the Assistant Editor of Water Environment & Technology.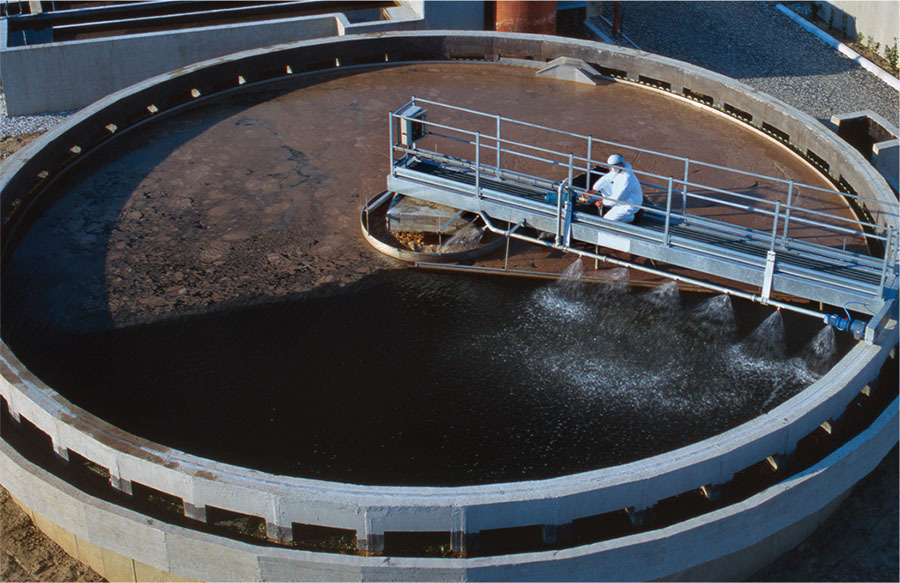 Working in the water sector has always required relying on proper personal protective equipment. The coronavirus pandemic has created a heightened awareness of the importance of safety issues.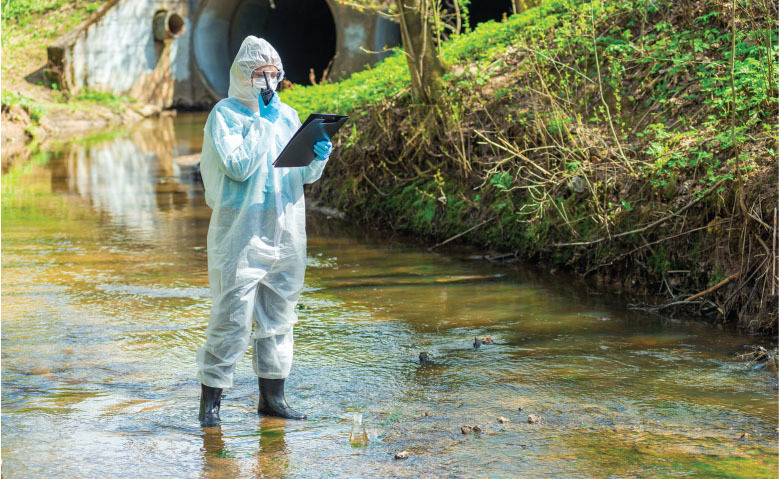 The water workforce has learned many lessons from the coronavirus pandemic.

•••
DEEPER DIVE
Meet WEF's Chief Medical Officer
In June, WEF announced the addition of Dr. Andrew Sanderson as Chief Medical Officer. He will guide and assist WEF in providing reliable medical information to wastewater utility managers and workers, as well as conduct research and serve as a spokesperson on medical issues for the water sector. In this Words on Water podcast, he discusses his focus on the health and safety of the water workforce.